Aquatics Staff
Kathleen (Kat) Evans is Crestwood's Swim Director and has been a part of the Crestwood family since 1990 where she attended as a student in the Nursery program. She continued as a camper all the way through the teen program and then became a lifeguard in 2003. Having taken on every leadership position at the Crestwood pools, it was a dream come true when Kat became our Swim Director in 2014.  Kat received her Bachelor's in Childhood Education at SUNY Cortland and her Masters in Special Education at C.W. Post LIU. She started as a nursery teacher at Crestwood in 2009 and has been teaching here ever since. Her love of swimming started when she first learned how to swim at Crestwood and continued through USA competitive swimming. Kat swam competitively on a club swim team, for her high school swim team from 7th-12th grade and in college for SUNY Cortland. After college, she started coaching for her competitive swim team: Team Suffolk.  Crestwood has shaped the person that she has become and she strives to do the same for every camper.
Kate Cervone is Crestwood's Assistant Swim Director. Kate joined the Crestwood family in 2005 as a lifeguard and swim instructor. Since then, she has held the positions of Small Group Supervisor, Kindergarten Swim Supervisor, and Papawnee Swim Supervisor. Currently the Assistant Swim Director, Kate oversees our Preschool and Kindergarten swim programs, respectively. Kate has a Masters degree in Elementary Education from Molloy College, and is certified in Early Childhood Education and Special Education. Kate currently teaches at the elementary level in the Syosset Central School District. Kate's favorite thing about Crestwood is watching campers grow into confident swimmers throughout the summer. She also loves the Crestwood Games and Superhero Day.
Richard Stern is Crestwood's Assistant Swim Director. Richard began his Crestwood experience in 1998.  He has worked in every aspect of the aquatics program.  This year he is making his return to the Crestwood family after taking time off to spend with his children.  Richard received his BA in History from Ithaca College and his Masters in Secondary Education from Hofstra University.  During the year, Richard is a Social Studies teacher and Dean of Discipline at John Adams High School in Ozone Park.  He currently is the head swimming and diving coach at Jericho High School.  During his tenure at Jericho his teams have broken 24 team records and are consistently ranked near the top of Nassau County swimming and diving. For his efforts, Richard has been named Newsday's Long Island Coach of the Year on two separate occasions as well as Nassau County Coach of the year on 4 separate occasions.  Richard and his wife Stacey currently send their oldest child, Noah, to Crestwood and plan on sending their young twins, Connor and Arden, when they are age appropriate.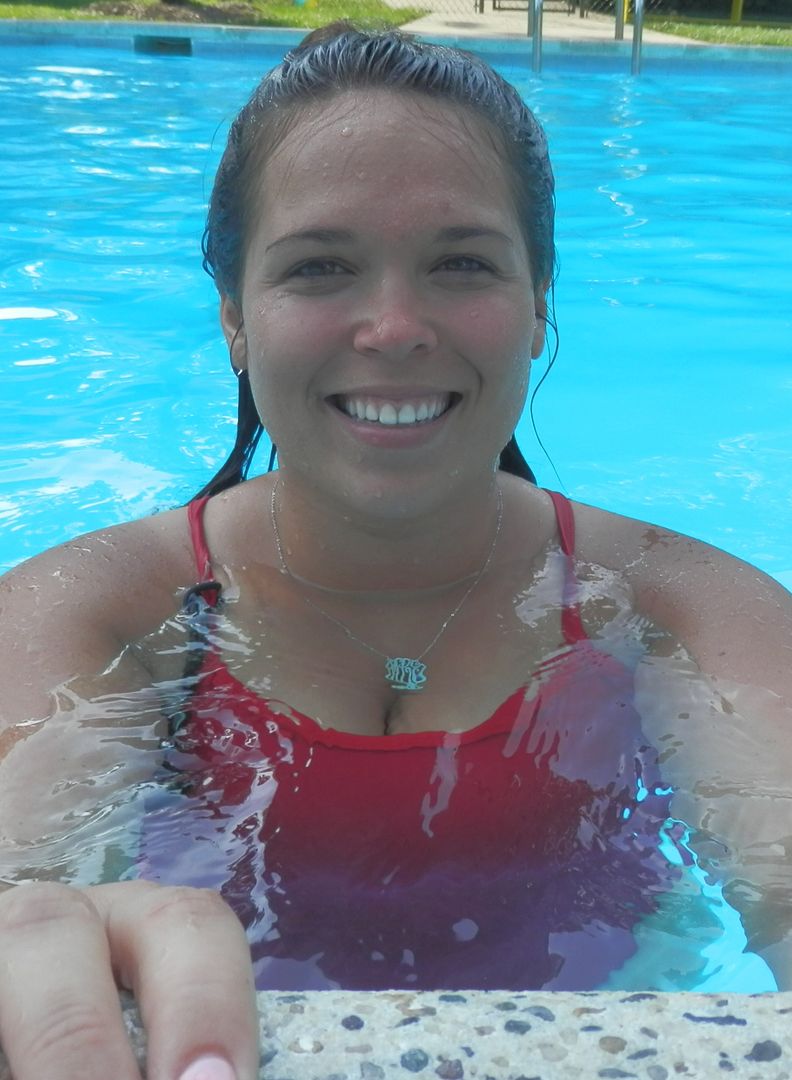 Morgan Canarick is Crestwood's Mini & Shawnee Swim Supervisor.  Morgan has been at camp her whole life, and grew up in a family of lifeguards!  She has been a lifeguard since 2007 and has been a Water Safety Instructor since 2009.  Morgan loves to see her swimmers learn while they are having fun. Morgan received her BA in Health and Human Services and Sociology from the University at Buffalo and then pursued her masters in both general and special education from Queens College.  During the year, Morgan currently teaches third grade in the NYC Department of Education.  Morgan is excited to watch our youngest campers thrive in the water this summer.
Alexa Horowitz is Crestwood's Pool Supervisor helping Kate Cervone oversee our Kindergarten and Preschool swim programs.  Beginning at a young age, Alexa has had a love for swimming.  She joined the Bellmore-Merrick Varsity swim team and competed amongst some of the top swimmers in her division.  Since 2010, Alexa has been a certified lifeguard and swim instructor, educating campers about safety protocols and swimming techniques.  Alexa received her Bachelor's degree in Elementary and Special Education from the University of Delaware and her Master's degree in Literacy at Queens College.  She is currently a teaching assistant at the elementary level in the Hewlett-Woodmere School District.  Alexa has a passion to instill the motivation and skills necessary for her campers to succeed both in and out of the pool.  Her favorite part of Crestwood is watching campers strive to be independent, strong, and confident swimmers.