Division Heads
Stephanie Steiner (Division Head Toddlers – Pre-K) Stephanie is the director of our year round private school and in the summer is the division head for our youngest campers, including our school children. Stephanie developed her skill with young children, parents and administration by working in a variety of positions at Crestwood since starting here in 1997. During the summers at Crestwood, Stephanie began as a counselor and then group leader and during the school year, Stephanie has taught music, parent and child, toddlers and nursery, prior to becoming our director. Stephanie holds a BFA in Education and a Masters in Early Childhood from CW Post. Stephanie's husband Joe is also a public school teacher and a former Crestwood staff member. Their sons, Matthew & Austin, both attend our school and camp.
Kim Marotto (Associate Division Head Toddlers - Pre-K ) Kim (aka Miss Kim) is our new Associate Division Head that will work alongside Stephanie Steiner to run our pre-school camp division.  Kim originally joined Crestwood while a college student as a camp counselor.  After college graduation, Kim started as a full time pre-school teacher and camp Group Leader.  In the time that Kim has spent as a member of our staff she has established herself as one of the all-time great camp Group Leaders and is still one of our most popular Crestwood pre-school teachers.  In more recent summers, Kim became one of our Parent & Child Program Group Leaders and has been directing our Futures Day program.  Kim is looking forward to getting to know you and your child during the summer months.

Mady Mocelo (Division Head Kindergarten Girls & Boys) has been a part of the Crestwood family in both our school and camp programs since 1979. Mady started out as a group leader for 1st & 2nd grade girls and is currently the Division Head for our Kindergarten Division. Mady has her BA in education with a Major in Spanish. She taught High School Spanish and is currently teaching Crestwood Pre-K & K students Spanish and Physical Education. Mady loves seeing the campers in her division succeed in swimming and sports over the summer.
Brian Iken (1st & 2nd Grade Boys Division Head) is returning for his 20th season at Crestwood.  Brian has been a part of Crestwood since he was 17 years old starting as a Pre-school Sports Specialist.  He spent 4 years as counselor for 1st grade boys, then spent 8 summers as a group leader for both 1st and 2nd grade boys, in addition to being a bus counselor every summer.  During this period of time there was probably no counselor, group leader or bus counselor more popular with the campers and more requested by parents than Brian. He joined our Administrative team in 2007 as our Director of Special Events, a position he held for 8 summers.   Professionally, Brian is a certified teacher in Queens with both a Masters and Administrative degree. He spent many years as a middle school teacher prior to becoming a Dean of Students. His experience, energy and enthusiasm mixed with a great understanding of children, makes him a great asset for Crestwood.
Lesley Doff (Division Head 1st & 2nd Grade Girls) is a graduate of Muhlenberg College and holds a Masters Degree in Childhood Education from Hofstra University. Currently she is a gifted and talented teacher in Forest Hills, Queens. Lesley is a fitness enthusiast! Along with running a few half marathons and muddy races each year, she is a Certified Personal Trainer through The National Academy of Sports Medicine (NASM). She is also a Certified Senior Fitness trainer. Joining the Crestwood family in the summer of 2006, Lesley was a group leader for seven years before becoming the Division Head of the 1st and 2nd grade girls. Her son attends Crestwood and they both look forward all year to seeing their Crestwood family!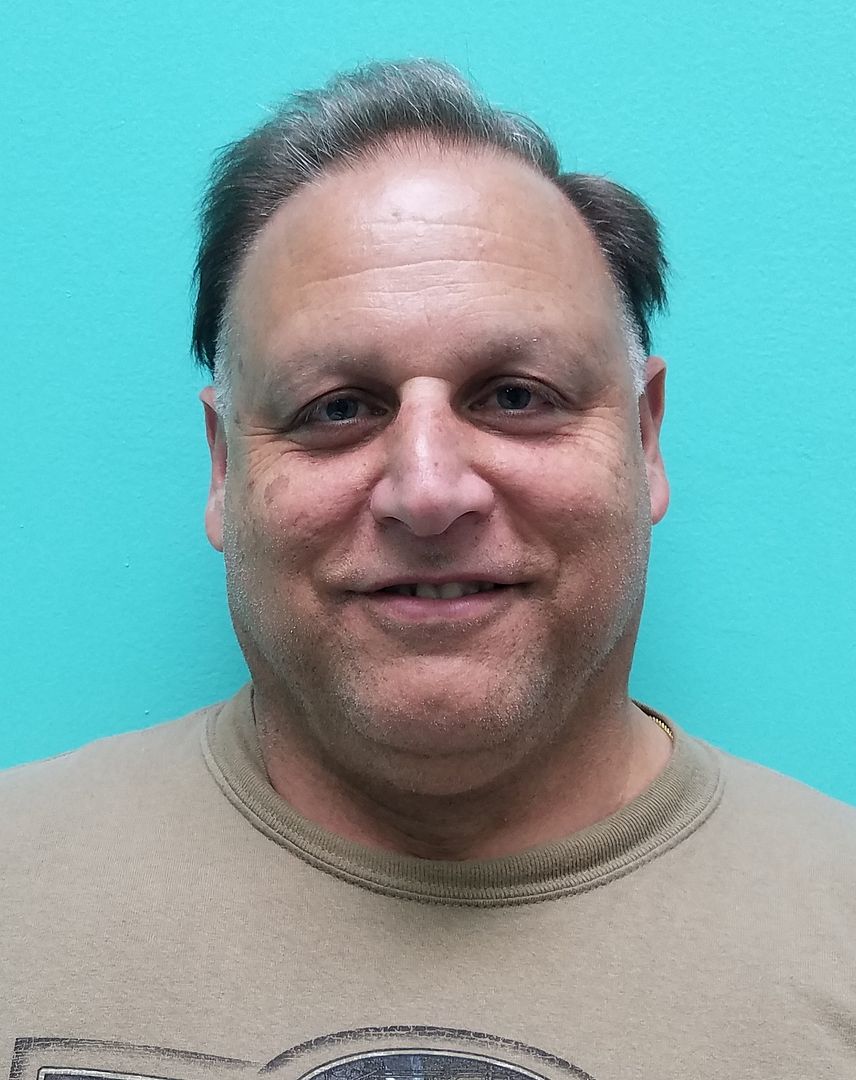 Howard Cohen (Division Head 3rd-7th Grade Boys) has worked at Crestwood since the summer of 1981. He brings a lifetime of day camp (over forty years) and school (over thirty years) experience to Crestwood. Howard started out as a group leader and then became a part of our administrator team in 1995 as a Division Head . He has a Masters degree in education and works as a special education teacher in the New York City Public School System. Howard has also worked as a high school dean and ran recreational programs for children, adolescents, and adults. His four children had some of the best times of their life at Crestwood and continue to keep in touch with some of their Crestwood friends. Howard loves to see the most amazing smiles on his campers' faces while having tons of fun and making memories of a lifetime.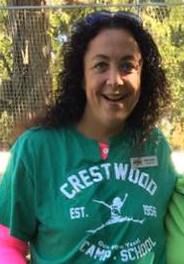 Robin Ernst (Division Head 3rd & 4th Grade Girls) Her life at camp began at the age of 5 as a Crestwood camper. She later went to sleep away camp and subsequently spent 10 years working at sleep away camp. In 2003, she came back to her "happy place"; her true camp family at Crestwood. She started out as a counselor, then a Group Leader before becoming a Division Head. During the school year, she is a Computer Teacher at Great Neck North Middle School, as well as, the Information and Computer Technology Professional Developer at Great Neck's two alternative high schools.  She has zero tolerance for any type of bullying. Girls in Robin's division find their own strengths and learn acceptance for others. She truly believes that camp is the most positive experience you can give your child. Robin looks forward to the day that her toddler twin boys can start their summer camp adventures at Crestwood!
Alyse Skoller (Division Head 5th - 7th Grade Girls)   Alyse has been a staff member at Crestwood since 2005. In 2016 she became the Division Head of our 3rd & 4th grade girls groups. Prior to that she was a Group Leader for both our 3rd and 6th grade girls.  Alyse spends the year working at Crestwood Day School as one of our Toddler teachers.  Over the years, Alyse has taken on many administrative projects at Crestwood including activity scheduling, trip planning, staff interviewing and training.  She also spent many years on our Leadership Team, which is made up of our top Group Leaders, meets year round, and helps to plan staff orientation and other Crestwood programs. 
TEEN PROGRAM
Joe Crimi (Teen Travel Director) has been working at Crestwood since 1979, and has served as Teen Director since 1981. Joe has a Bachelor's Degree and Masters Degree in Physical Education and taught in the South Bronx for 29 years. There he received the "One Step Beyond" Award for service to the school. Joe is currently coaching basketball at Cathedral High School in Queens. Joe is married to his wife Debbie and his daughter Darcy attended Crestwood as a camper and then worked as a swim instructor.
Kim Ott (Teen Travel Director - Girls) is new to Crestwood, however, she comes to us with almost 20 years of camp experience. She has worked as a group leader, an Athletic Director, an Assistant Director and most recently as a Teen Travel Director. Kim holds a BS in Economics, Finance, and Psychology and is currently employed in the Special Education Dept. at Harborfields High School. Kim is also very active in her community where she sits on the board of Syosset Baseball, and has coached boys baseball and basketball for most of her life. Kim and her husband Seth reside in Woodbury with their two sons, Jordan and Ryan. Kim on camping, " I still remember the excitement I felt almost 20 years ago as a new Group Leader when I walked across the field to meet my first group. That hasn't changed for me!"  Kim can't wait to share that passion and enthusiasm with our Crestwood Teens!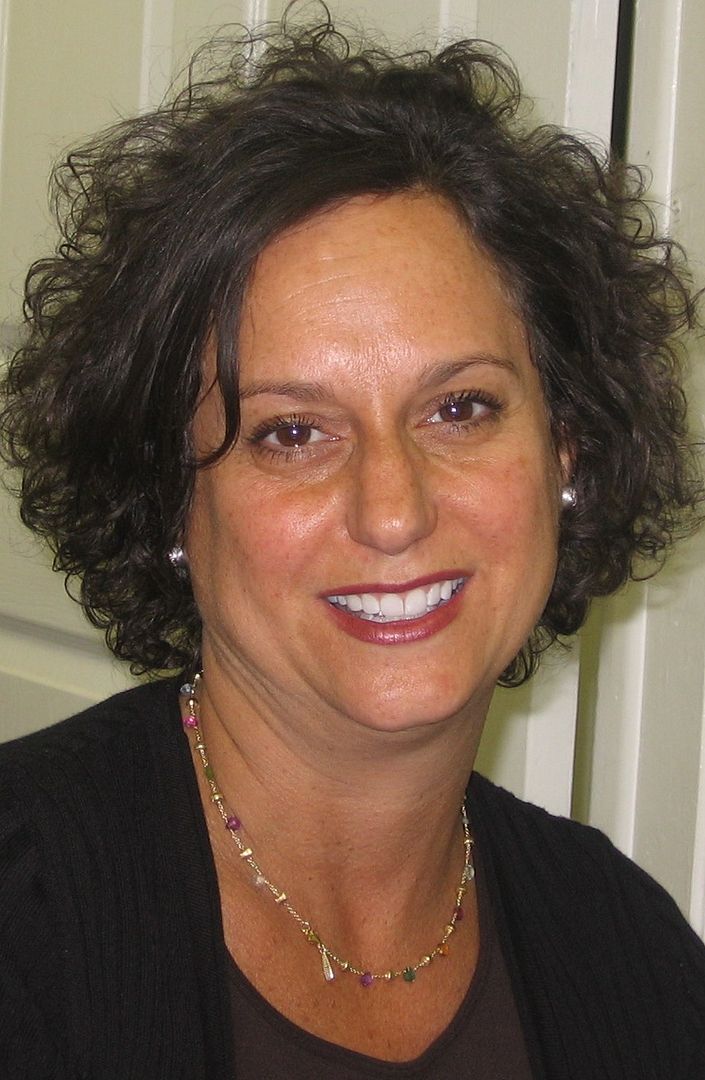 Lynn Bertsch (Teen Adventure Girls Division Head) Lynn has been a valued member of our Crestwood staff for 8 years where she has most recently been one of the most popular Kindergarten girls' Group Leaders.  During the school year, Lynn is a New York State Certified teacher who currently works for the Syosset Central School District.  She previously taught full time at the prestigious Ramaz School in Manhattan.  Lynn has served in many roles within the camping industry.  She has been a camper, a counselor, a group leader and an administrator, working both at sleep away and day camps.  Her son Sam, spent his summers at Crestwood and was a counselor for the Hunter group this past summer.  He is currently a sophomore at the University of Wisconsin at Madison.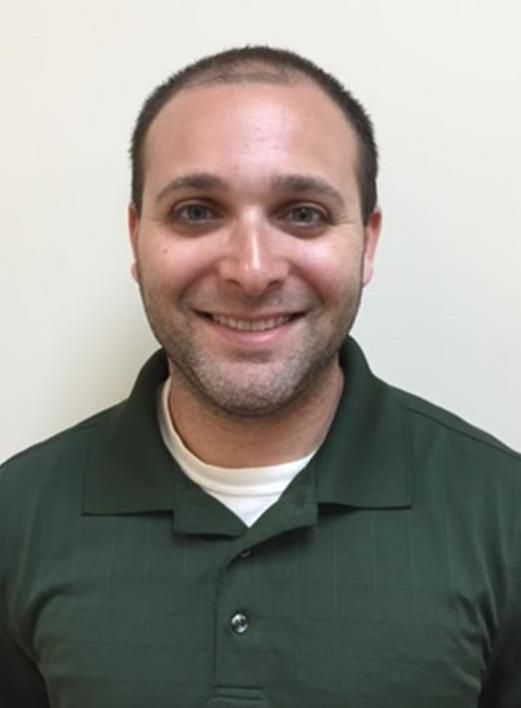 Adam Goldfarb (Teen Adventure Boys Division Head) - Adam joined the Crestwood family in 2015 as a group leader for the Mohawks. He brought with him 13 years of prior experience as a day camp and travel group leader. Adam has a BA in English and an MS in English Education. He's certified to teach elementary, middle, and high school students and has worked in the Jericho School District since 2012. Adam always looks forward to the summertime because that means camp time! Adam can't wait to pack his enthusiasm, along with his clothes, and start going on many "Teen Adventures."
OFFICE STAFF
Beverly Stein is one of Crestwood's year round Office Administrators and has been part of the Crestwood family since the summer of 1999. Beverly has worked several positions at Crestwood including Counselor and Group Leader. She is currently an Administrator where she helps with both our school and camp programs and everything in between. Her sharp memory is relied upon when anyone needs information about anything! She received her Master's in Special Education from Dowling.
Debbie Kalmus is a year-round Office Administrator at Crestwood and has a B.S.in Management from SUNY Binghamton and an M.B.A. in Accounting from NYU. She is a C.P.A. who started her career at the then big 8 accounting firm of Coopers & Lybrand and later worked in corporate accounting at Columbia Pictures and Colgate Palmolive. Debbie took some time off after the birth of her two sons, and has been a year-round fixture in the Crestwood office since the fall of 1994. She is responsible for our customer billing and receipts, our payroll, pays all of our bills, and is the go-to person for anything financial! Debbie lives in Bellmore with her husband, Ken, who is also a C.P.A. Her two now-grown sons are Crestwood Alumni and former staff members who have flown the nest and are now working in Management Consulting and Investment Banking.
Elyse Pollack has been one of Crestwood's year round Office Administrators since 2011. Elyse handles all aspects of the camp enrollment process plus marketing/advertising, grouping, and keeping track of special dietary needs for campers with allergies. Before Crestwood, Elyse worked for 10 years as a Marketing Manager for various companies including Marvel. Elyse's daughter, Leah, started at Crestwood when she was just a toddler in the Parent/Child Program and she also graduated from Crestwood's School Kindergarten Class. Elyse lives in Merrick with her husband, Jonah, and daughter where it takes her only 22 minutes to commute to work each day!
ADMINISTRATORS
Andrew Richter is our Special Events Director. He joined the Crestwood staff for the summer of 2014 as a group leader. Prior to joining the greatest staff there is, Andrew accumulated over 15 years of experience working at various camps. Andrew has been teaching health and physical education in the North Shore School District since 2003. He was recently named 2015 Nassau County Health Teacher of the Year! He is also the North Shore High School boys Varsity bowling and golf coach. Andrew holds a Bachelors of Science in Health and Physical Education as well as a Master's Degree in health, all from Adelphi University. He has presented about innovative methods of teaching health and physical education at various conferences around the state. Outside of work, Andrew enjoys being active, rooting for the Mets, Jets, Knicks, and any other team that he can jinx, spending time with his family, and coaching his children's community sports teams. His children Jake, Madison, and Brett are all Crestwood campers.
Jackie Weissman is our Communication Director. She has been a part of the Crestwood family since 1996. After many summers as a camper at both day camp and sleep away camp she made her way to Crestwood. She started as a counselor, then a group leader, and currently works as an administrator at Crestwood. Jackie has BA in Elementary Education and an MS in Special Education and currently works in the New York City schools during the school year. She lives with her husband, Shaun, and sons, Spencer and Zachary in East Meadow.
Diane Daly is our Transportation Director. She has worked at Crestwood since 1988 as a counselor, group leader, and assistant division head before becoming Transportation Director. Diane has a BA in Elementary Education and a Masters in Reading. Since 1989, Diane has taught for Crestwood, working in the Elementary and Middle School grades that Crestwood once offered. Diane then became a Pre-K teacher and currently teaches our Kindergarten class. Diane finds nothing more rewarding than seeing a child accomplish something for the first time that they have previously struggled with.
Bob Singer is our Program Director. He has worked at Crestwood since 1978. He started as a group leader and became the older boys' Division Leader for the following 3 years. For 36 years, he has written the Master Activity Schedule as well as schedules for many special day activities. Bob also supervised the dining hall and maintenance staffs for several summers. Bob and his wife, Brauna, have 3 grown children-2 of whom attended Crestwood-and 4 grandchildren-3 of whom have spent summers at camp. Bob holds Bachelor, Masters, and School Administrator degrees. Though Bob retired from teaching 3 years ago, he continues to work for Crestwood because he enjoys the camaraderie and the spirit of his colleagues and the campers.
Martin Stern is our Food Service Director. He has worked at Crestwood since 2000. He's been in the food industry all his life, from learning how to be a butcher from his father, to being a waiter, to owning a catering hall for 22 years. At the same time, Martin has also been a social studies teacher for over 50 years in both the public and private school systems. He has a Masters Degree in history and education as well as many credits qualifying him to be an administrator in the education system today. One of the most satisfying aspects of Crestwood for him has been meeting the dietary needs of the campers and staff in today's world. He states that at Crestwood we take pride in having a lunch program that children love and that meets the needs of all campers.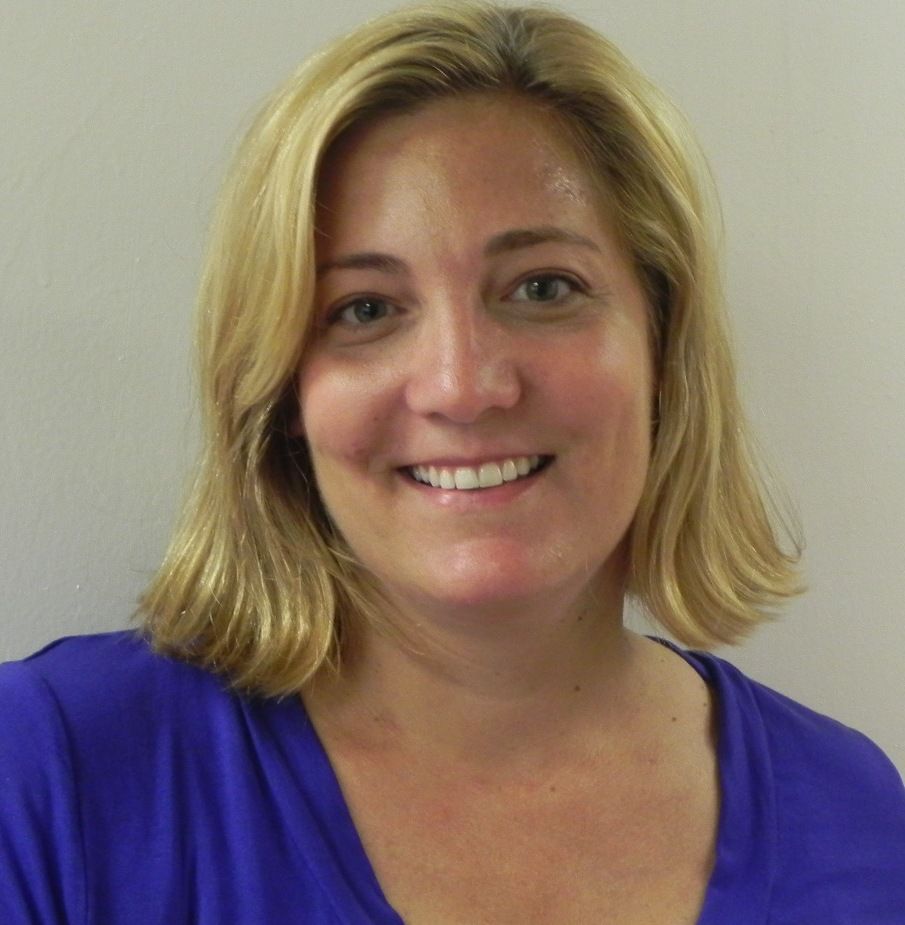 Andrea Levitt is our Security Director.  She worked as the Director of Events and Parties at Crestwood for 4 years.  Now as Crestwood's Security Director, she is the friendly face that greets you when you come to visit your child over the summer.  She has two boys who have been coming to Crestwood since 2011.  Andrea graduated with a BA from Buffalo State and worked at Sesame workshop for 14 years.  She currently works as a paraprofessional for the Half Hollow Hills school district during the school year.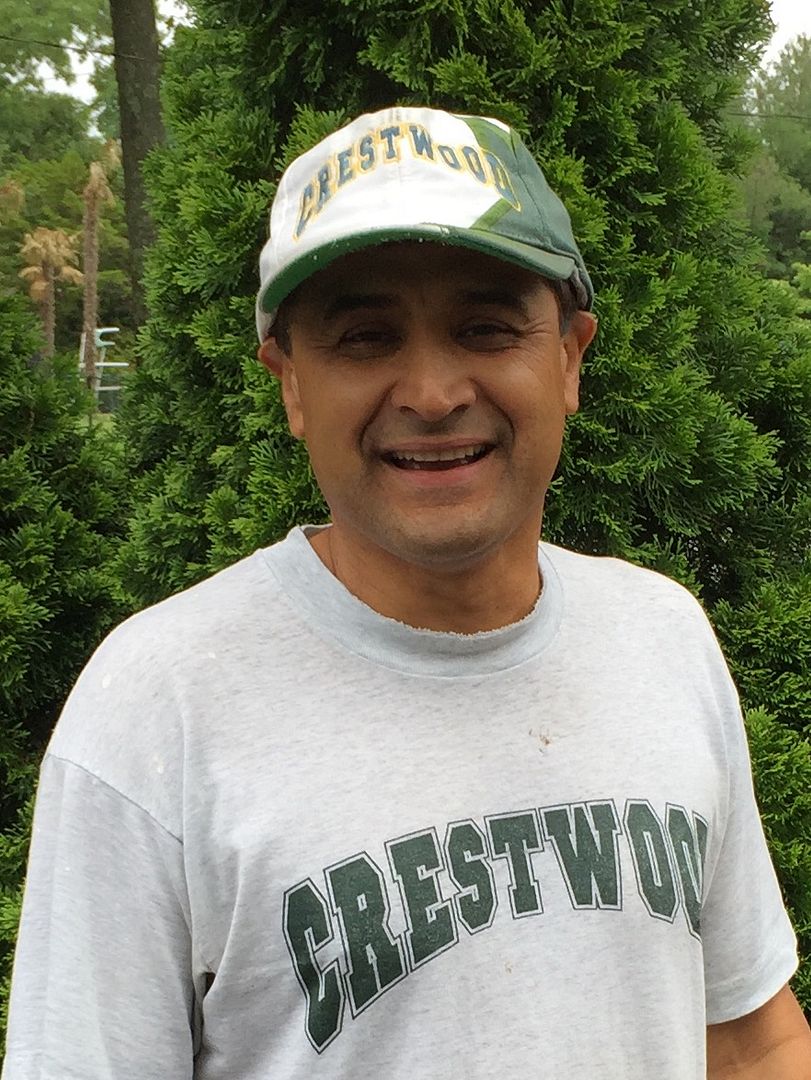 Fermin Jerez is our Maintenance Director.  He has worked at Crestwood for almost 30 years.  Fermin, along with his staff, makes sure that our grounds and buildings are kept beautiful year round.  Also an accomplished carpenter, Fermin and his staff are responsible for many of the new buildings that were recently added to our campus.  Fermin came to Crestwood back in 1987 and has been here ever since.  All three of his boys have attended both Crestwood's private school and camp.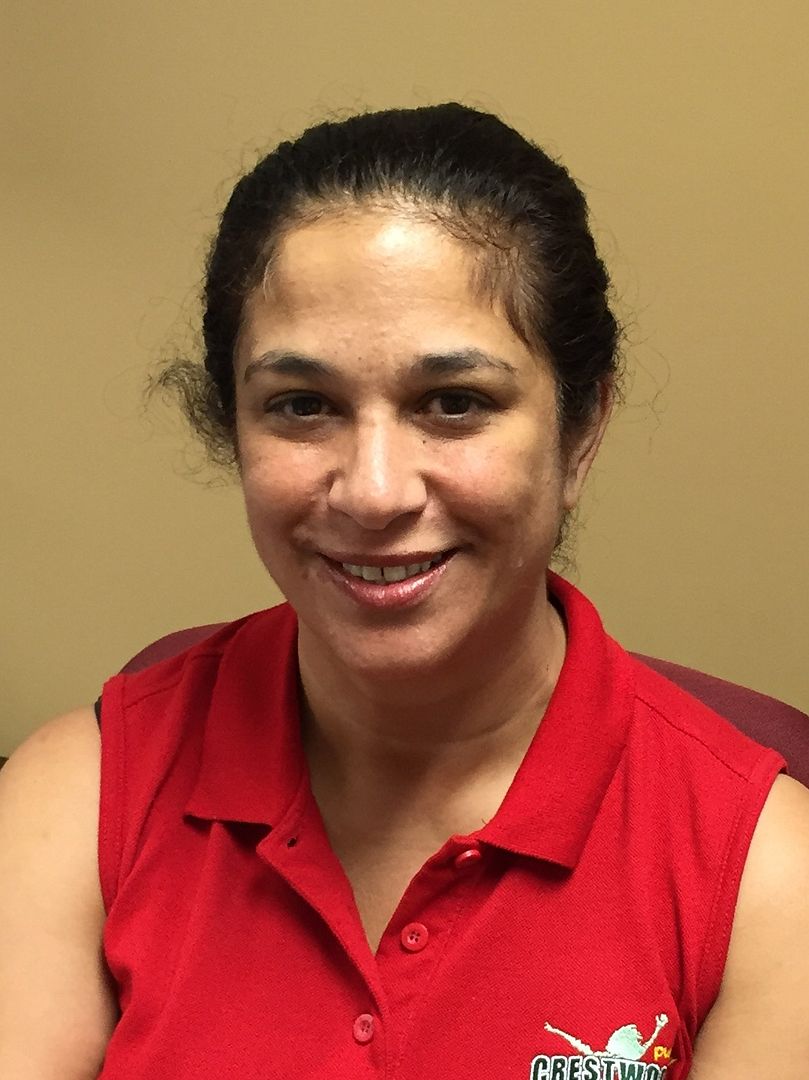 Theresa Alley is our Specialist & Apprentice Supervisor.  She began her first summer at Crestwood in 1994 and continued on as a full-time year round staff member for over ten years. In 2004, Theresa started teaching Special Education as well as holding multiple administrative positions at Food and Finance High School in NYC.  Both of Theresa's sons, Chris and Kevin attended Crestwood Camp and school for many years. Theresa's husband Chris is also active in the camp world. Theresa returned to Crestwood in 2011 as one of our Shawnee Group Leaders. Theresa is excited to begin the summer of 2016 as the supervisor of all our Non-Athletics Specialists and Apprentices.
Amy Straus RNC, BSN, CCES is our Head Nurse.  A graduate of Adelphi University School of Nursing, Amy comes with over 40 years of experience in Nursing and over 10 years in Administration. Prior to Amy's time at Crestwood, she was the Assistant Head Nurse in Labor & Delivery at both Long Island Jewish and Stony Brook University Hospitals where she established Childbirth Education classes.  Amy has quite the history with Crestwood with her three children previously attending over a span of 15 years.  Aside from already being a camp mother, Amy held a position as a Group Leader of the Mini Day program, which fun fact, happened to be her youngest daughter's first summer at Crestwood.  During the academic year, Amy works as a school nurse across several districts. When summer hits, Amy serves as Head Nurse at Crestwood and is the Advisor to the highly-acclaimed puppy program.