Pre-School Shows
On Monday, parents enjoyed watching their children in two of our pre-school shows.  All of our little stars were fabulous and really enjoyed their stage time.  Next week, Wednesday, August 17th, will be show time for the remaining pre-school groups which were originally scheduled for Tuesday, August 9th.
2017 Teen Itineraries – Our oldest campers in our Teen Adventure (6th & 7th grade), Teen Travel (8th - 10th grade), and Super Teen (10th & 11th grade) programs are having a great time this summer. Next year's trip itineraries are now available on our web site. Click here to view.
Frisbee Dog Show
A very well received special event this past Friday was our Frisbee Dog Show.  Campers had the privilege of watching a variety of different dogs run, jump, and of course catch frisbees in their mouths.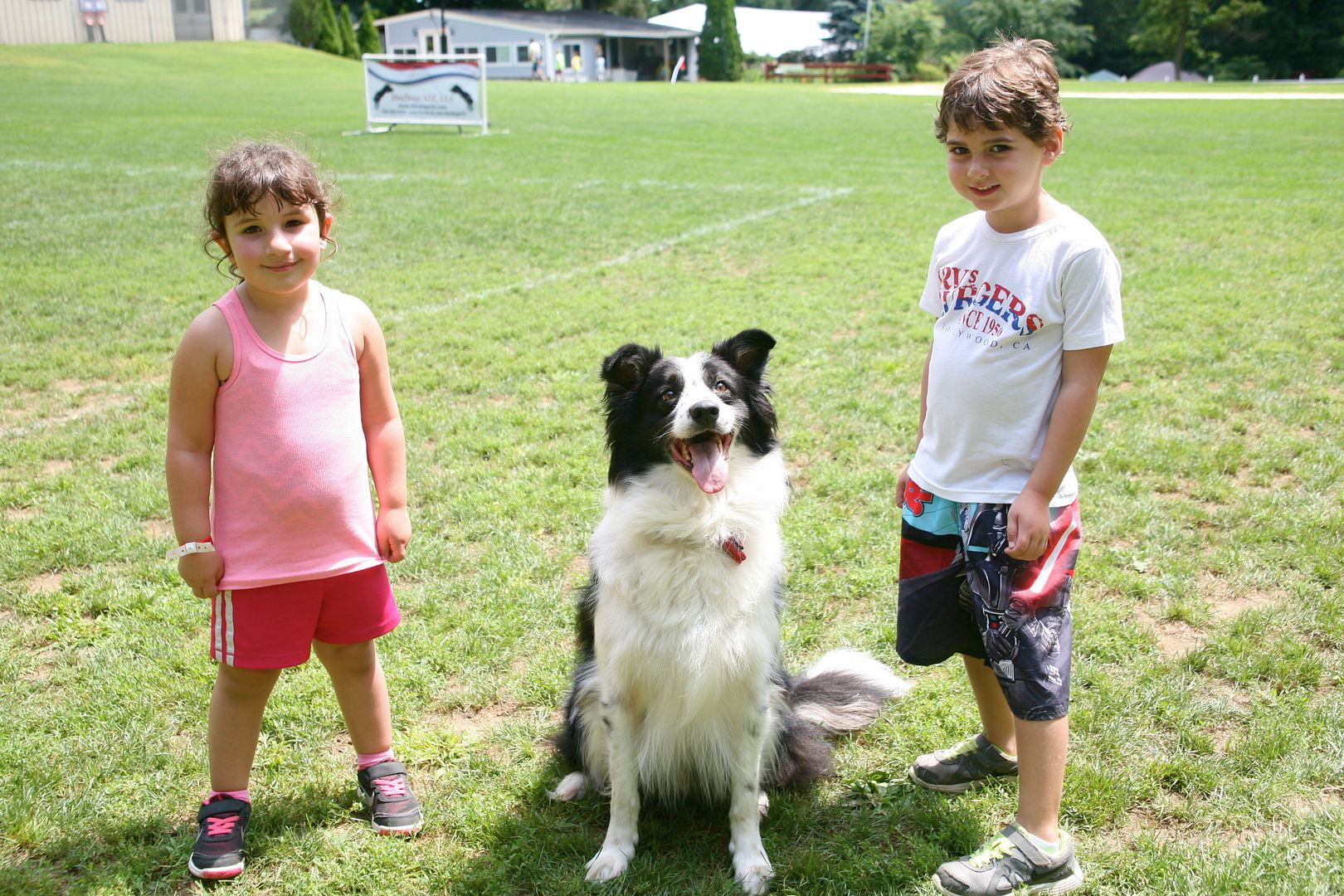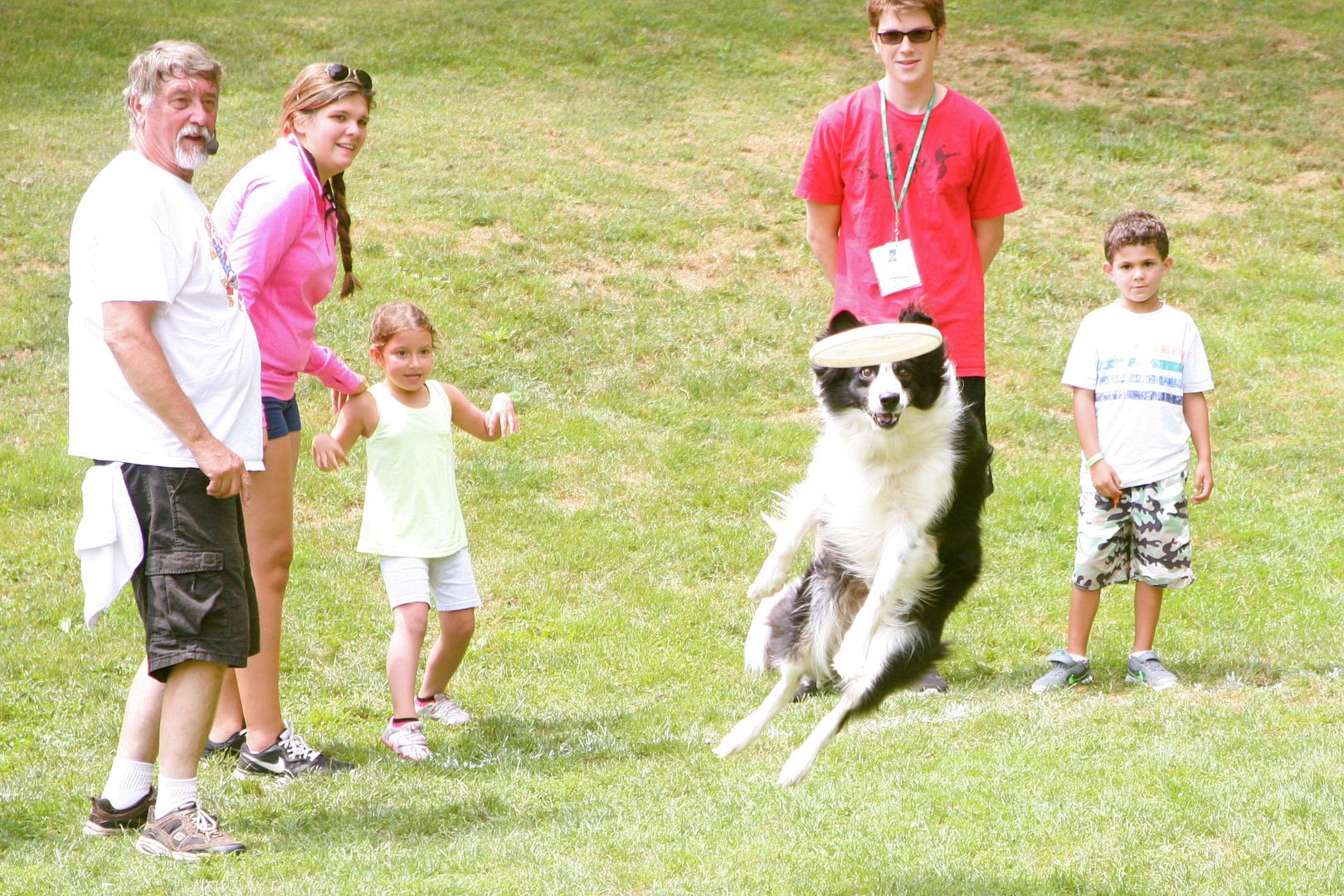 Pirate and Princess Week
~Pirate & Princess Dress up Day
At Crestwood we AAARRRGGGHHH always ready for a fun dress up day.  Pirate and Princess Day was high up on the list of amusing days to be at camp.  There were lot of hats, hooks, parrots and of course, tiaras and dresses.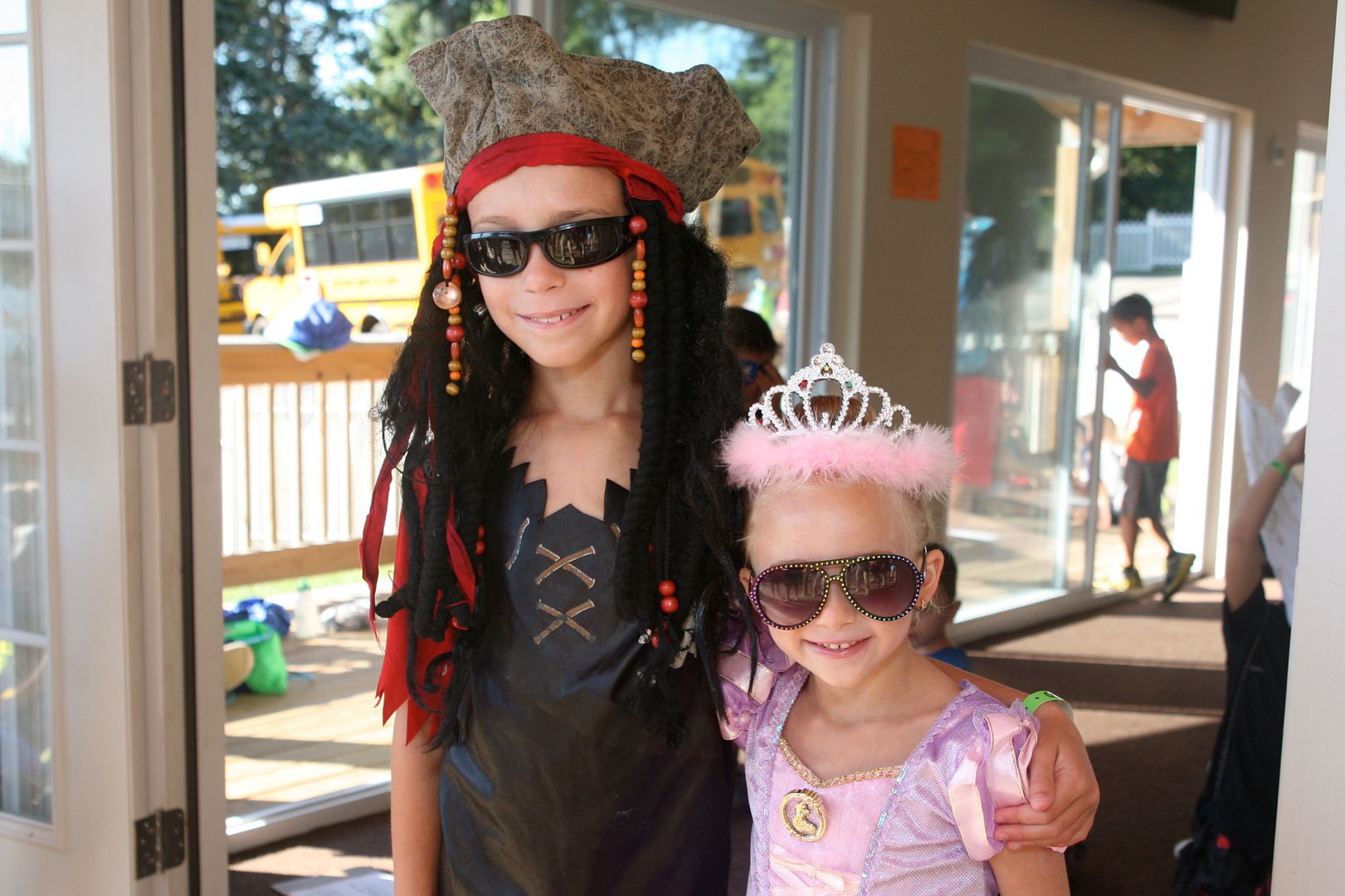 ~Ultimate Treasure Hunt
A big part of Pirate and Princess Day was an ultimate hunt for treasure.  Groups were given a treasure map of clues that led them to a variety of different locations around camp.  Once at the specific locations, campers had to complete a pirate challenge to earn a gold coin.  Things like all campers receiving a pirate name, digging for gold, firing cannon balls at evil pirates, or attempting to open locked treasure chests, were all part of the event.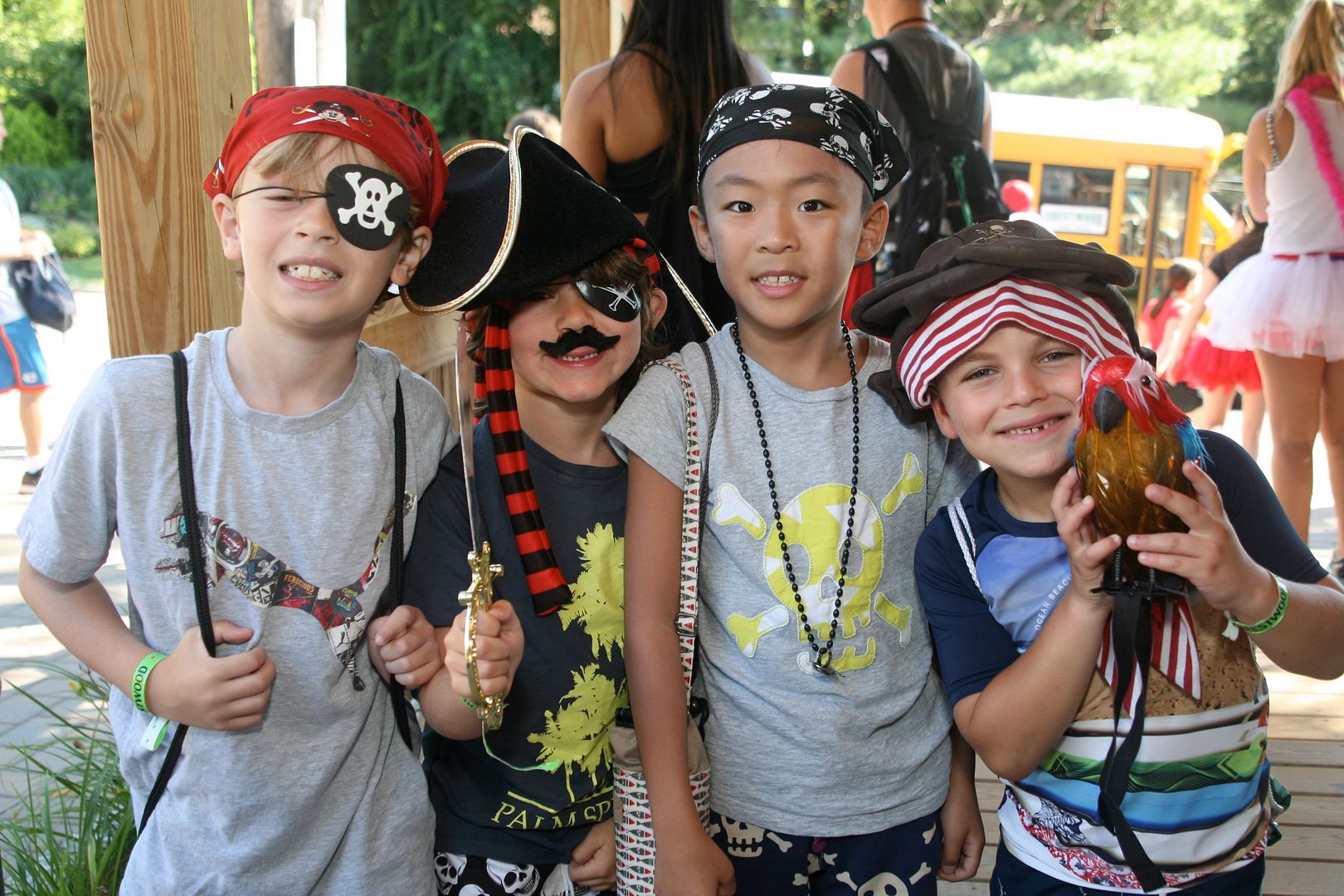 ~Pirate Battleship
Our kindergarten campers got into the pirate spirit with some games of battleship.  Campers had the double responsibility of protecting their "Pirate Ship" from getting sunk by cannon ball fire while attempting to sink other ships around them.  Campers took turns performing special jobs that allowed them to leave their ship and venture out into the water to retrieve cannon balls.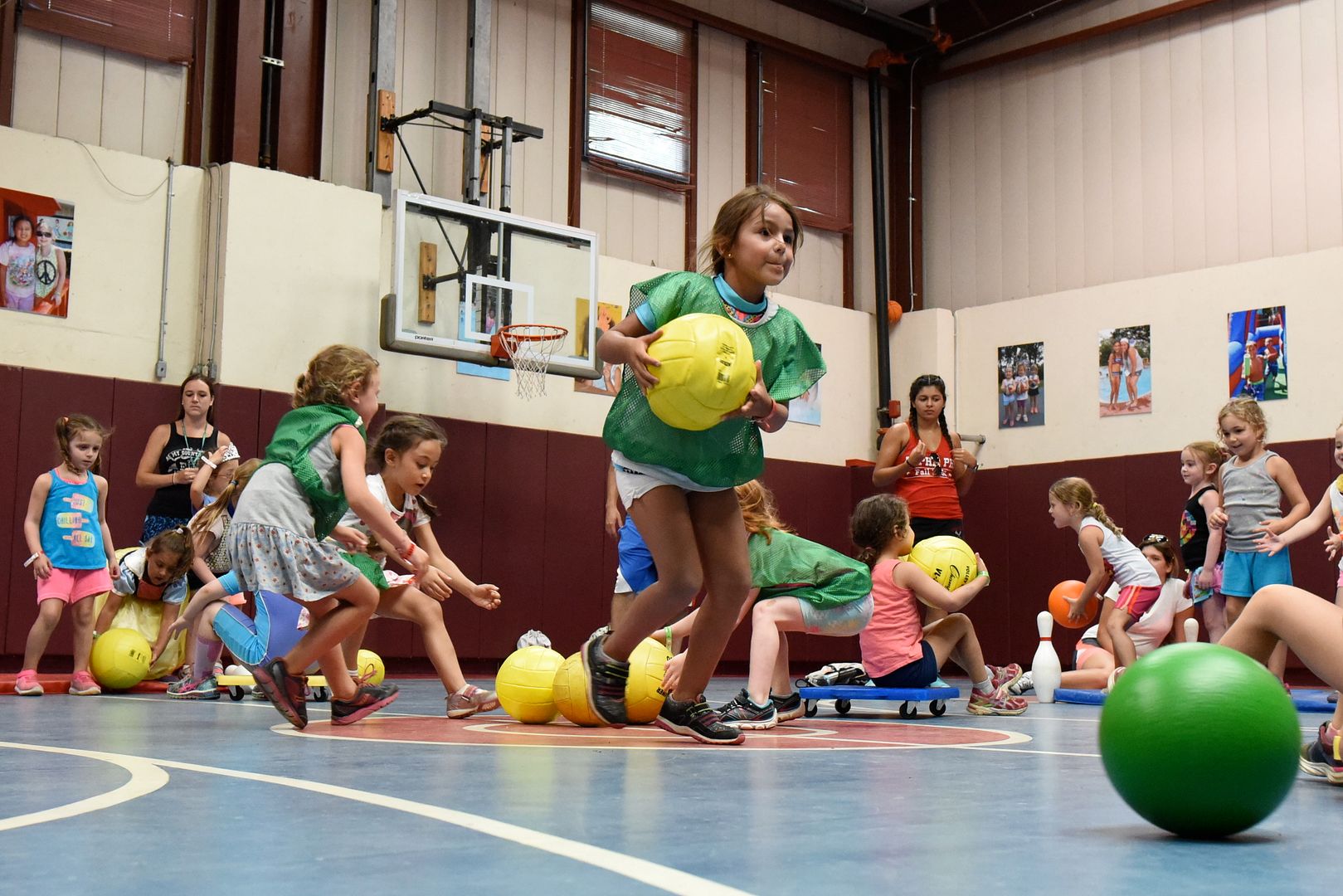 Story Play
This past Friday, our Shawnee and Papawnee campers enjoyed a staff performance of the book, "Giraffes Can't Dance".  The book highlights a giraffe named Gerald who is not confident enough to dance in front of the other animals.  In the end, Gerald turns out to be a fantastic dancer and is educated about individuality and being confident in oneself.  Our show featured pre-school staff members performing a variety of dance styles including the Tango, Rock n' Roll, Scottish Reel, and Cha Cha. 
Rocketry & Fine Arts
This summer, campers who chose to be in the Rocketry or Fine Arts clubs got to create amazing masterpieces led by Jessica Goldberg, a NYC Art & Special Education Teacher.  In Rocketry, each week, campers returned to build and decorate their rockets. This week, the finished rockets were launched in the air so campers got to watch their own creation soar.   At Fine Arts, campers have been exploring their creative side with a wide variety of materials and projects including, plaster hands and masks, clay, ocean scenes, canvas painting, wire tree sculptures, and more!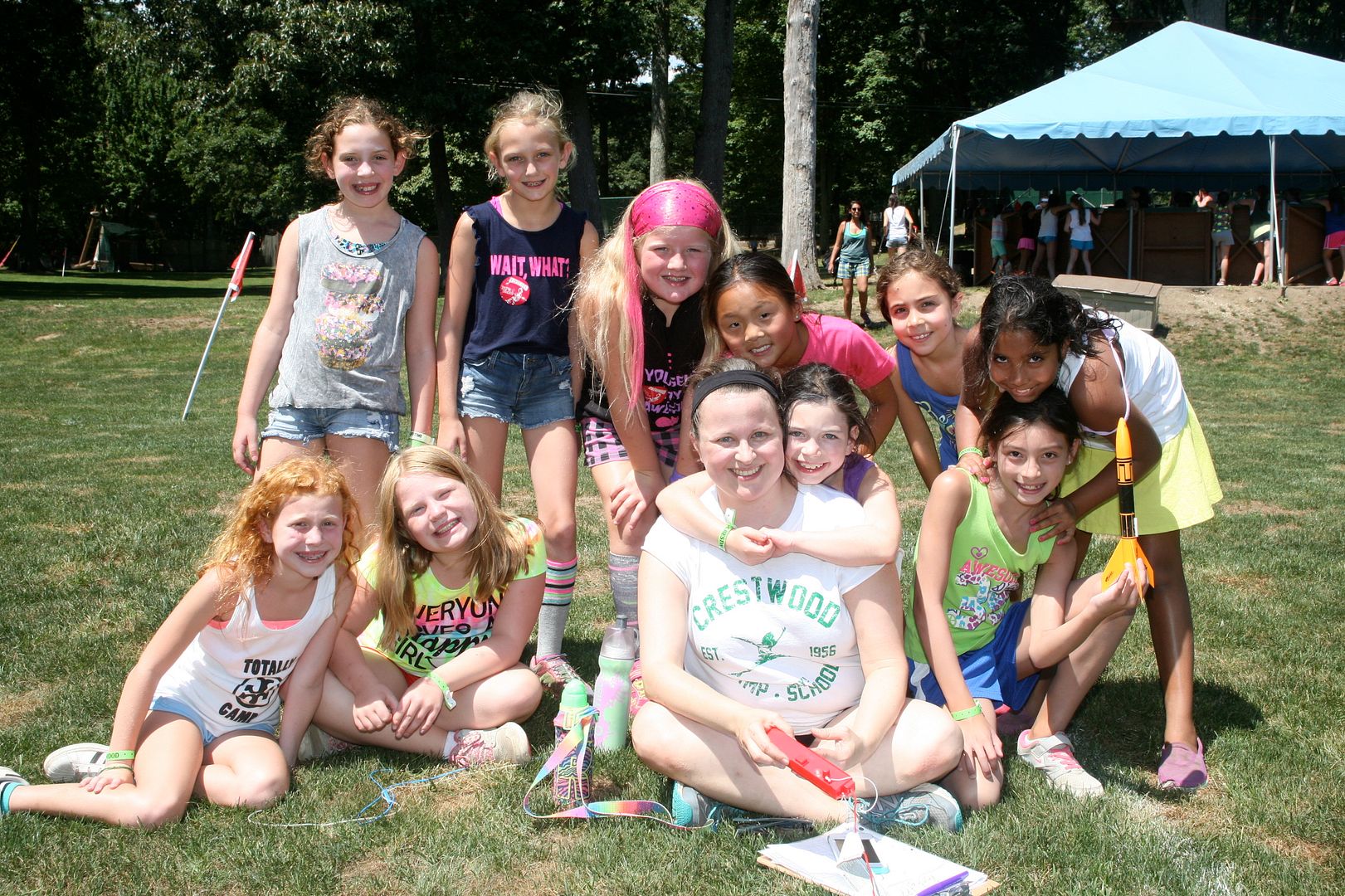 Sports Pull-Out Clubs
Throughout the summer, interested campers had a great opportunity to supplement their regularly scheduled sports activities. Under the direction of our talented athletic coaches and staff, campers could choose specific sports pull-outs in soccer, lacrosse, baseball, basketball, or football.
Challenge Week
This past Monday was the beginning of Challenge Week.  Campers will be offered a variety of challenges to complete throughout the week.  Some of the challenges include taking pictures in fun, creative, and perplexing ways or for our younger campers, completing "Eye Spy" challenges around the grounds of Crestwood.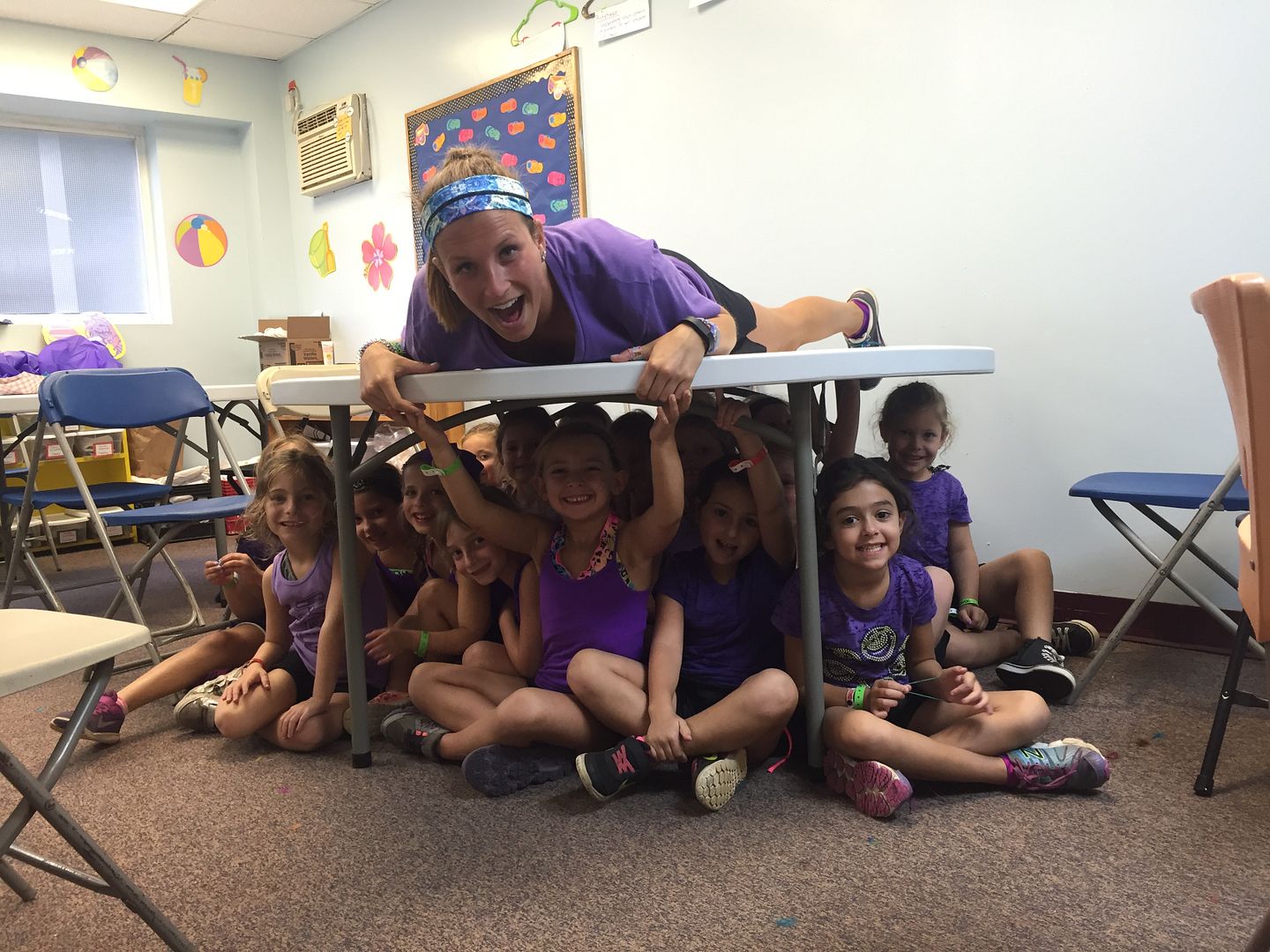 Swim Meet #2
On Monday our swim team had their 2nd swim meet of the summer. This time it was at Pierce Day Camp.  Everyone did a great job and a fun time was had by all.