Dear Crestwood Families and Friends,

We are often asked by Crestwood parents, "what will be new for my child next summer?"  Well, that is a great question.  With such a wide variety of activities, there is always something new.  If you want to know what happens when your son or daughter gets another year older at Crestwood, keep reading...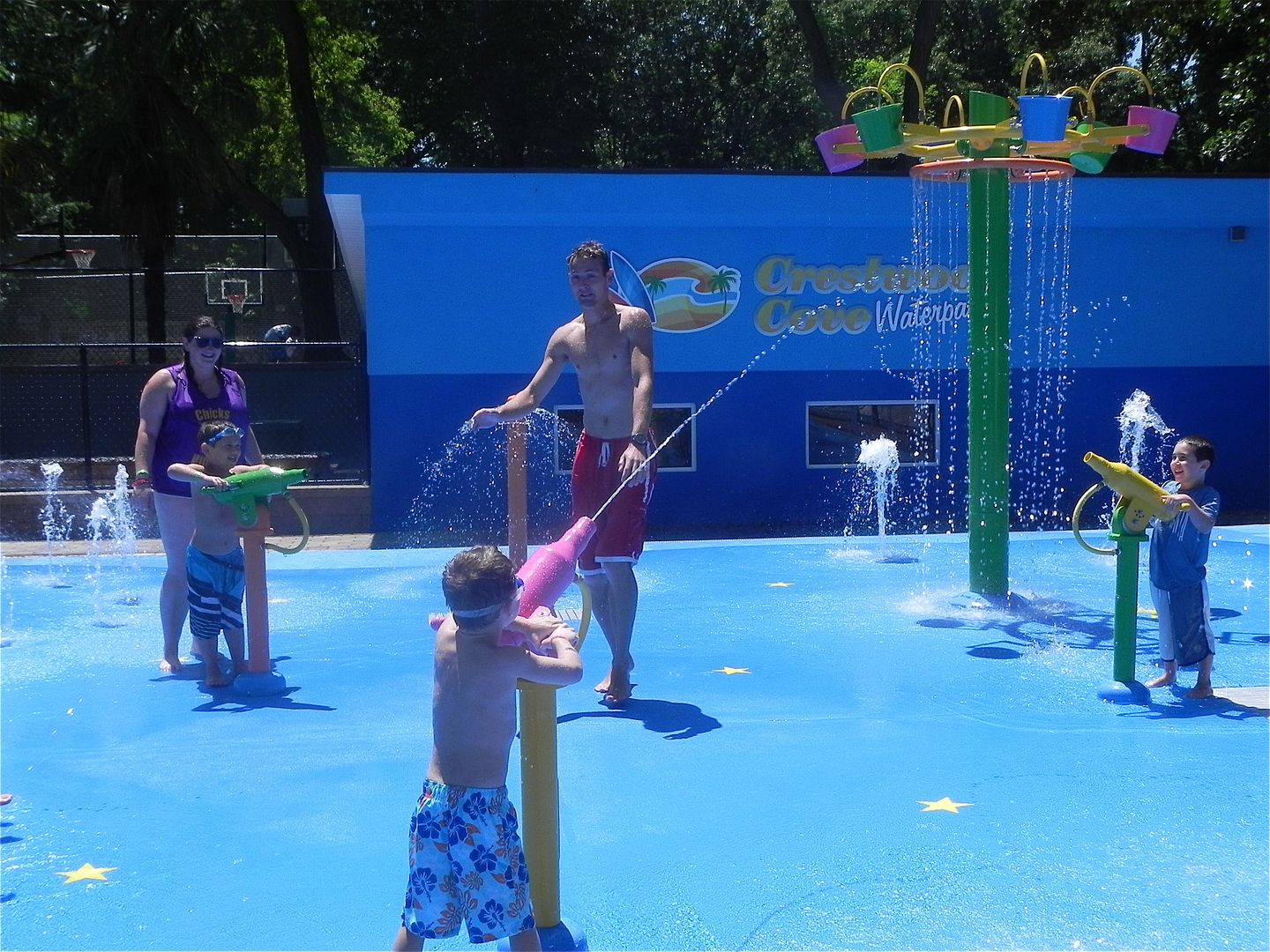 Preschool- Everything at Crestwood is new

for our 2 and 3 year olds including our ferris wheel, jumping pillow, nature, sports, swim, and carousel.  Our 4 year olds begin using some of the more challenging playgrounds such as playland (big red slides) and our treetop playground. In addition, we add tennis instruction, mini golf, gaga ball, and our low ropes course is a big hit for younger campers.  Many of our 4 year olds begin attending for a full day and enjoy two separate swim periods per day (one instruction and one free swim).  Mini Day campers swim once per day and Junior Day enjoy one double period swim (with both instruction and free swim).

Kindergarten- Our campers entering kindergarten begin some new and more advanced sports like floor hockey and playing on our kindergarten fields. Kindergarten campers also love our super popular bungee trampolines and the addition of Karate.  On rainy days, kindergarten campers begin going on 1/2 day field trips for bowling or indoor sports.  Kindergarten campers also move up to our main pool area where we still have shallow pools for beginners but can offer greater challenges like deep water testing and advanced strokes for others. A male counselor is added to the usual all female staff in each Kindergarten boy group, which is a big hit for our campers.
First Grade-

Campers entering first grade transition out of many of our pre-school/kindergarten facilities.  They visit our main Arts and Crafts area, upper camp music area, big gaga courts and begin playing their sports on our shaded back fields with a variety of sports coaches.  New to the program is our golf range, fashion, lego, drama, zoom floom, and big ziplines.  Our Gymnastics pavilion and woodworking are big hits for many of our 1st grade campers and older.  First graders have a slightly more active (sports) day and enjoy one period a week of exclusive use of our FUNDOME (the gym).  In the event children begin to develop special interests and tastes, we begin allowing pull-out clubs at this age in various sports and other activities.  Chess, Jr. Lego League and the Crestwood Heartbeat (our new camper Magazine) were just a few of the popular clubs available. First grade boys begin a weekly sports league while the girls get a special division event once a week.

Second Grade- There are many great additions for 2nd graders. By this age, campers can participate in every activity that Crestwood offers.  This includes Archery, Trapeze, Trail Biking, Alpine Climbing Tower, Lacrosse, Football, and Tennis on our main courts.  Joining our Drama Club and performing in our summer musical is a popular choice for this age.  Most of our newest and youngest members of the swim club (team) and Crestwood's Got Talent are second graders.  Second graders have an even more active day with some additional sports periods and even some double periods for enhanced game play.  Our second graders are the youngest campers to enjoy electives, a weekly opportunity for all second graders to choose what they want to do at Crestwood.
Third Grade- What makes the program at this age so special is the extended elective program.  All third graders enjoy double periods of elective choices three times per week.  We give the campers a wide variety of choices which include our most popular sports, adventure, creative and performing arts activ

ities.  Campers also enjoy additional double periods of sports in their schedule and tournaments set up between the groups.  In addition, our Rocketery Club, Crestwood's Got Talent and our ever popular Fine Arts Club are also big hits.  Third graders get to participate in their first Crestwood Late-Night.

Fourth Grade- Fourth graders continue to enjoy everything that Crestwood has to offer. For the first time, these campers enjoy a field trip once per month.  This summer they enjoyed a day at Adventureland and also a day of fishing on a charter boat.  These days are highlights of the summer.  At our annual Late Night, fourth graders stay until 11PM.  Our  Fashion Program was a big hit for our older campers and they also participate in intercamp sports competitions.  New and expanded elective choices are also available for the fourth graders.
Fifth Grade- The biggest addition to this program is the weekly trip.  At least once per week, these campers go on an all day trip to fun venues on Long Island.  The beach, Skyzone, Claytime, and bowling are just a few examples.  The highlight is our combo trip to Splish Splash that ends with their overnight.
Sixth and Seventh Grade- These campers have a choice between our Senior Rec or Teen Adventure Programs. Our Senior Rec campers enjoy two trips per week and an overnight trip to Hershey, Pennsylvania.  Three days per week are spent at camp enjoying the pools, sports, adventure, arts and electives.  A variety of trips are planned that include Long Island and Regional destinations such as Splish Splash, Dorney Park and Great Adventure. 

Teen Adventure is a new introductory travel program that combines day trips, late nights and overnights along with two days at camp per week.  Teen Adventure campers enjoy two 2-day overnight trips and one 4-day overnight trip each month.  Day trips may include local and regional destinations such as New York City, Great Adventure, and Splish Splash.  Two-day overnights may include such places as the Poconos, Philadelphia, and the Jersey Shore.  Four-day overnights may include such destinations as Boston, Washington D.C., Baltimore and Montreal.

8th-10th Grade- Teen Travel is our complete Teen Tour program.  Teen Travel campers enjoy a combination of local and regional day trips and late nights plus two 3-day overnights and one 5-day overnight each month.  Trips combine a variety of venues including sports and teambuilding days, amusement parks, beaches, cultural events, and many more.  5-day overnights may include such places as Orlando, Los Angeles, San Antonio, Chicago, Virginia Beach, Toronto and more.
Super Teens (10th &11th Grade)-  Super Teens enjoy the best of the Teen Travel programs plus many enhancements to relfect the maturity these older teens possess.  Special overnights may include destinations such as San Francisco, a Cruise, Vancouver and more.
We hope this brief description was helpful to you and your family.  As you can see there is a tremendous amount offered at Crestwood and something new for everyone every summer. 
Don't forget this list does not include everything we offer nor does this include all the new facilities and activities that will be coming next summer.  If you don't see something, call us and ask.

Please note that this list represents what current Crestwood campers enjoy this summer by age.  From summer to summer we do review the program in an effort to make it even more exciting.  As a result, some changes to the list above may occur for next summer.

If you have any questions, please do not hesitate to call one of us, your Division Head or our office staff.  We look forward to a great last week of camp and seeing you for many more summers to come!

Sincerely,
Mark H,. Mark T., and Jeff
Directors