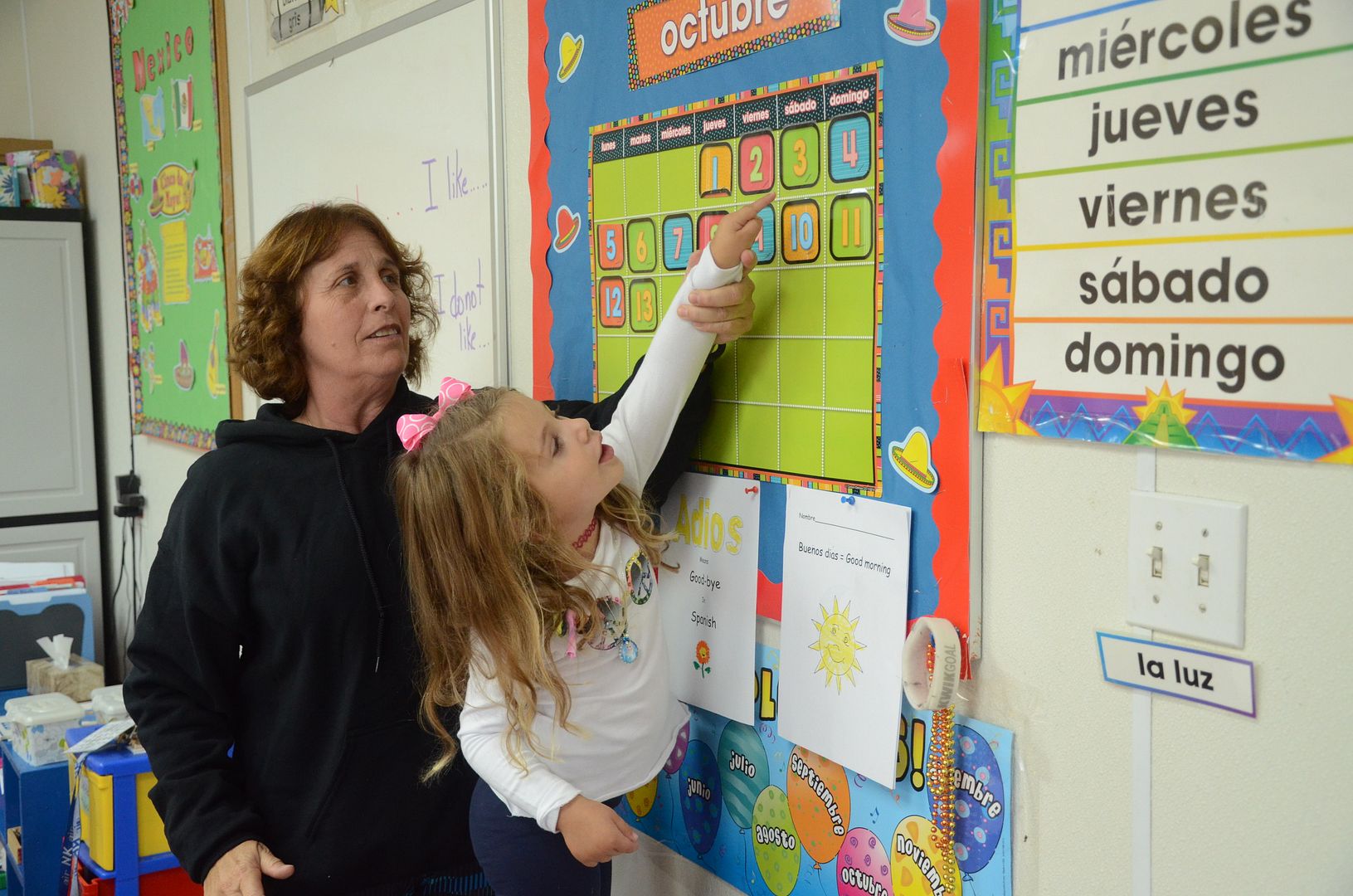 Dear Parents,

In Spanish we have been learning through songs, coloring, hands on learning and conversations. In our toddlers we have learned the basic colors and have learned numbers 1-10. We have also learned how to say certain family members. We all sing the hello song in Spanish very well.

In the Nursery classes, we have done all of the above but we have done it in the form of a book. Which your children have brought home. Our nursery students have learned how to say hello(hola) and goodbye(adios), as well as how are you? (Buenos Dias).

In the pre-k, in addition to the above, the students have been working hard on a conversational piece. The children know certain family members, animals, body parts and food. We also take turns having mini conversations with one another.

In the kindergarten class we learn all of the above as well add more phrases for our conversations. They can tell you how old they are, where they live and who is in their family. We also learn about the many different countries in Central and South America where Spanish is their native language.

Miss Yimei is currently teaching basic greetings such as hello, goodbye and how are you? to the nursery classes. The pre-k and the kindergarten students are working on the same as well as answering and asking questions in Mandarin. The kindergarten class can also tell you where they live, how old they are and who is in their family.

Our nursery, pre-k and kindergarten students had so much fun celebrating the Chinese New Year with Miss Yimei. They tried on traditional dress, learned the dragon dance and had a Chinese food luncheon. Our kindergarten class even learned how to make homemade dumplings with Miss Yimei. Yummy!

One of the goals of our foreign language program is to help the students develop a love of learning another language.