CHESS AND INDOOR SPORTS ACTIVITIES CAMP
December 26th – December 30th, 2016   9:00 AM - 4:00 PM
at Crestwood Country Day School
313 Round Swamp Road, Melville, NY 11747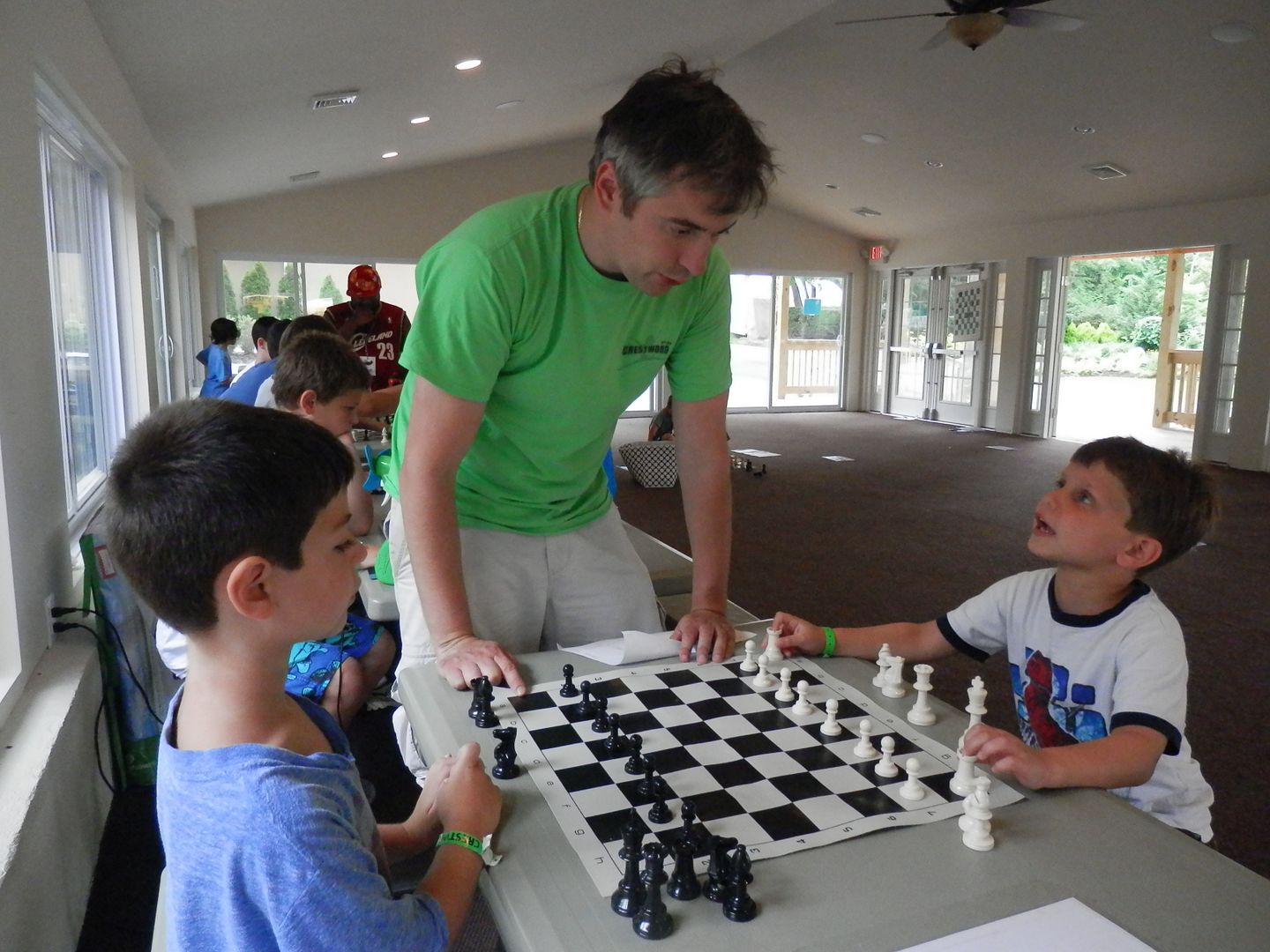 CAMP GROUPS
Beginner: Ages 4 - 6 (learn basic rules)               
Intermediate 1: Ages 4 - 8 (must know basic rules) 
Intermediate 2: Ages 8 -12 (must know basic rules)  
Advanced: Rating below 700  
Tournament 1: Rating between 700 – 1100  
Tournament 2: Rating between 1100 - 1400
Chess star: Special class for rating 1400 & over (limit 10 kids)-Teacher GM John Fedorowicz!

Our chess program will be tailored to the individual camper's playing level and will include fun activities such as solving chess puzzles, learning strategies and basic endgames, plus playing casual and tournament games. Our sports activities will include indoor soccer, indoor basketball, team races, and more.

Our chess teachers will test every child's chess ability and suggest different levels if needed, while our professional soccer coach will evaluate your child's soccer skills. Student/ teacher ratio will not exceed 12 students per teacher. The head coach of the camp is International Master Milos Scekic, certified coach of USCF United States Chess Federation and FIDE World Chess Federation. He will be supported by other professional chess coaches.

CAMP FEE
1 Day - $120      Pick 3 Days - $315      Full 5 Days - $450
Siblings discount - 10% for 2 kids. Group discount 15% (5 or more) available.
All kids will be provided with a healthy snack and water. Free pizza for lunch!

For more information and to sign up, call 646-667-7276 or
click www.lichesskids.com