Week 8 Highlights
Crestwood Games
The Crestwood Games always brings a huge amount of spirit and excitement to the final week of the summer.  It was a three day back and forth battle between the Green Army and the White Navy.  Our teams faced off on the athletic fields, in bucket brigades, and plenty of cheer offs.  Going into the final three events at closing ceremonies, it was still a very tight race.  The Green Army won the newest event of the closing ceremonies, "The Ultimate Dance Off".  The White Navy captured both of the traditional events, Musical Chairs and the Tug of War.  When all the events were completed and all the points totaled, it was the White Navy just edging out the Green Army for the victory.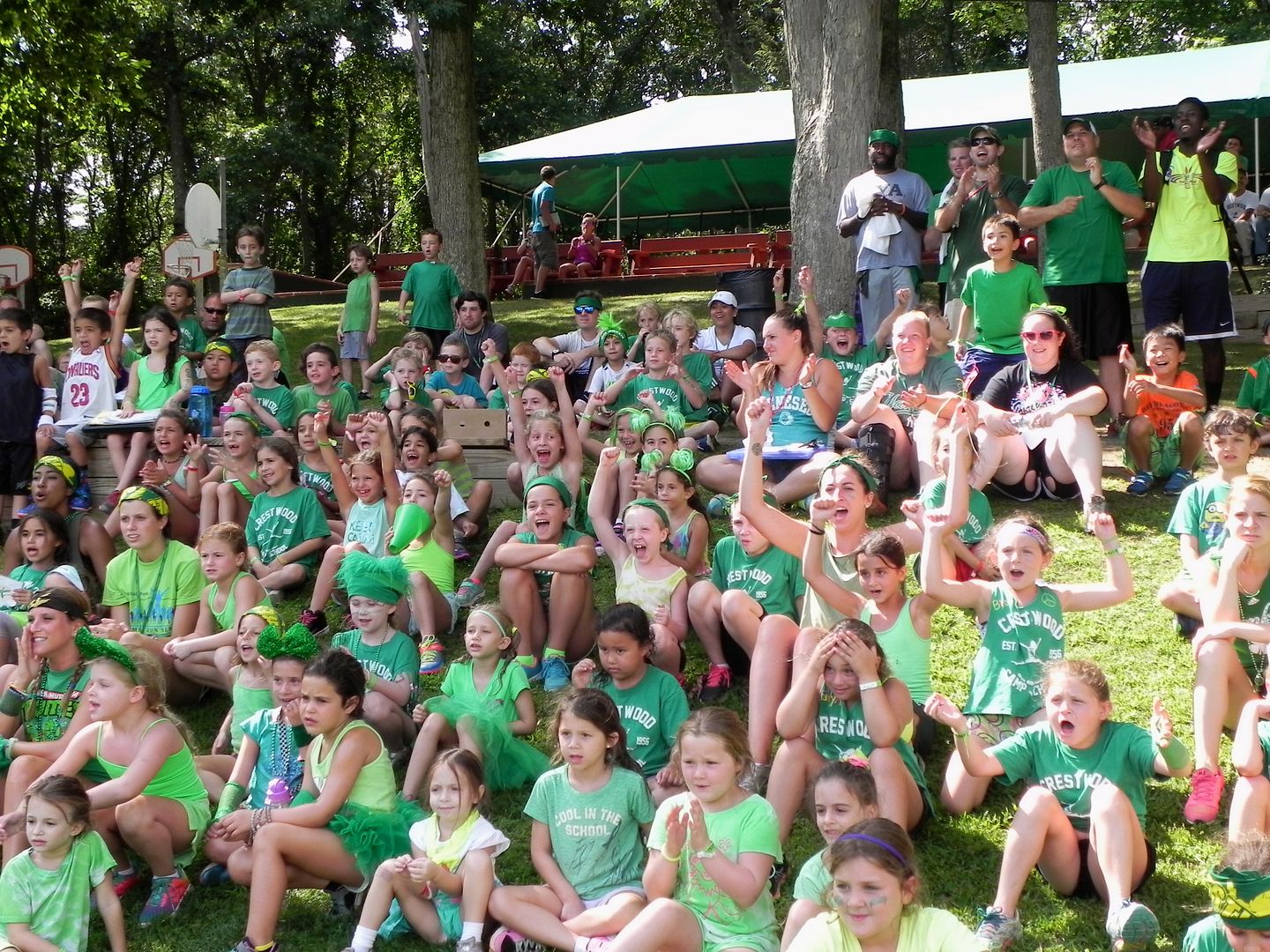 Sportsmanship Day
            Traditionally the final day of the Crestwood Games serves as a reminder to campers that winning should never come before being a good sport. At the end of the day it is no longer Green VERSUS White but Green AND White together celebrating the final two days of the summer.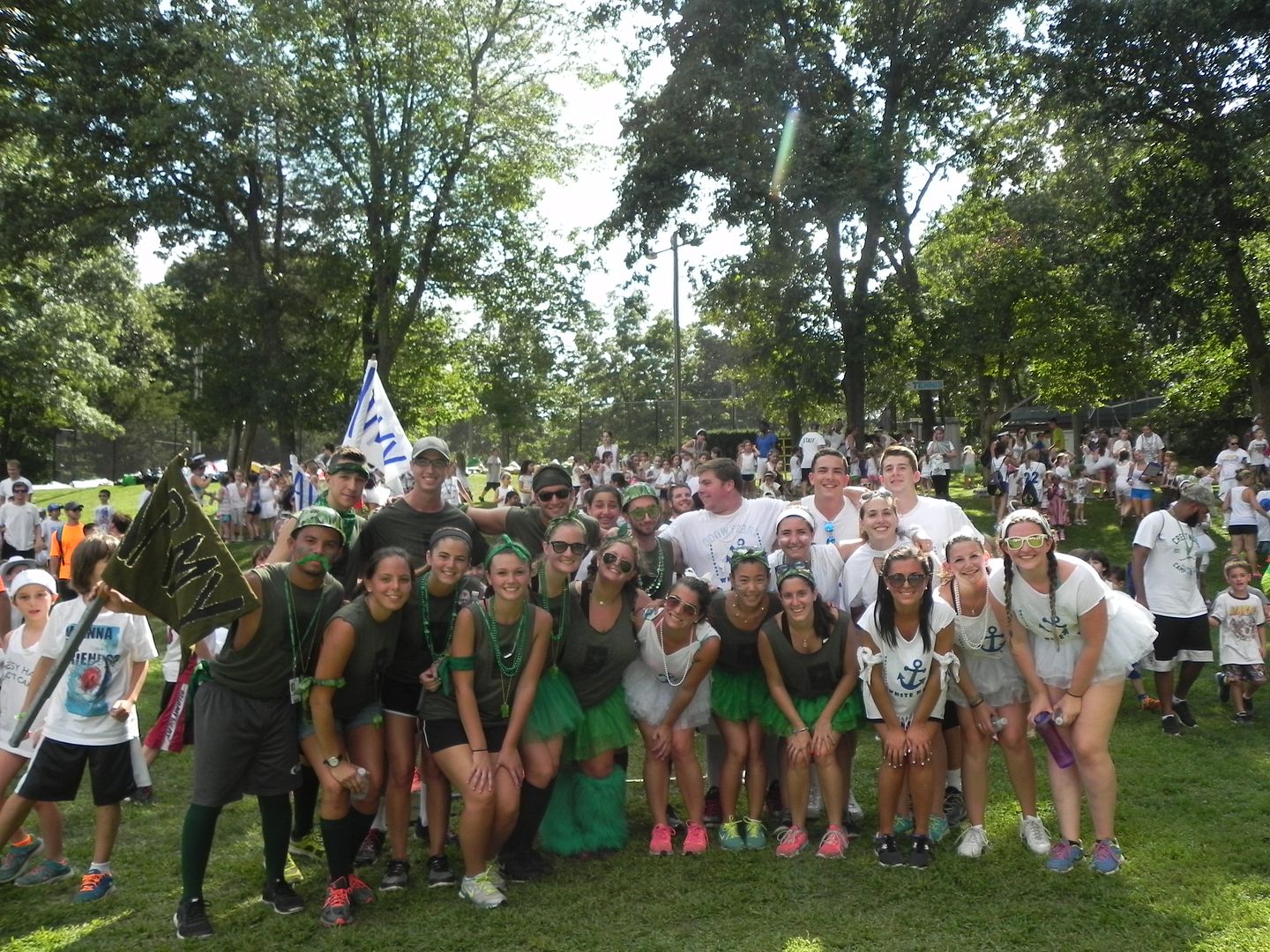 Group T-Shirt Day
One of the nicest days at Crestwood for spirit and comradery is Group T-Shirt Day.  Every group leader creates a t-shirt design and all of our campers receive their white shirt back with their group's design printed on it.  It is always a great day for Crestwood pride!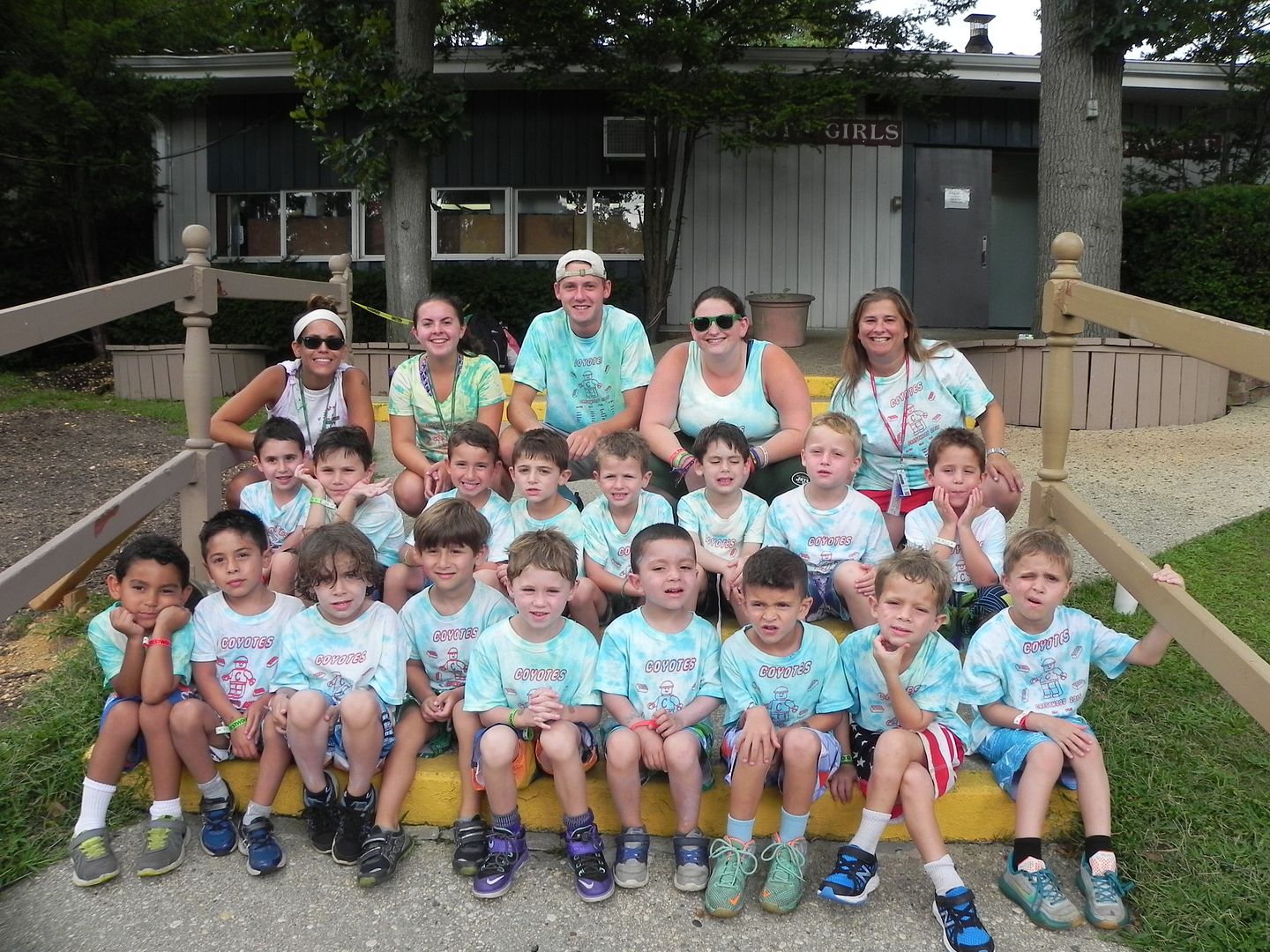 End of Summer Celebration
               This year's end of summer celebration was a memory sharing ceremony.  Groups were asked to discuss highlights, funny moments, and anything that made this summer a special one.  Groups then gathered by division at the stage to share their 2015 summer highlights.  Campers were invited onto the stage, one group at a time and their group leader shared the group's memories of the summer.  After the sharing, all groups poured sand of different colors into a large jar to be displayed year round.