Week 2 Highlights 
Dixie Rascals Band
Our 60th Birthday Bash jump started with a live performance by the Dixie Rascals.  It was just the start of a whole lot of Special Event fun and excitement.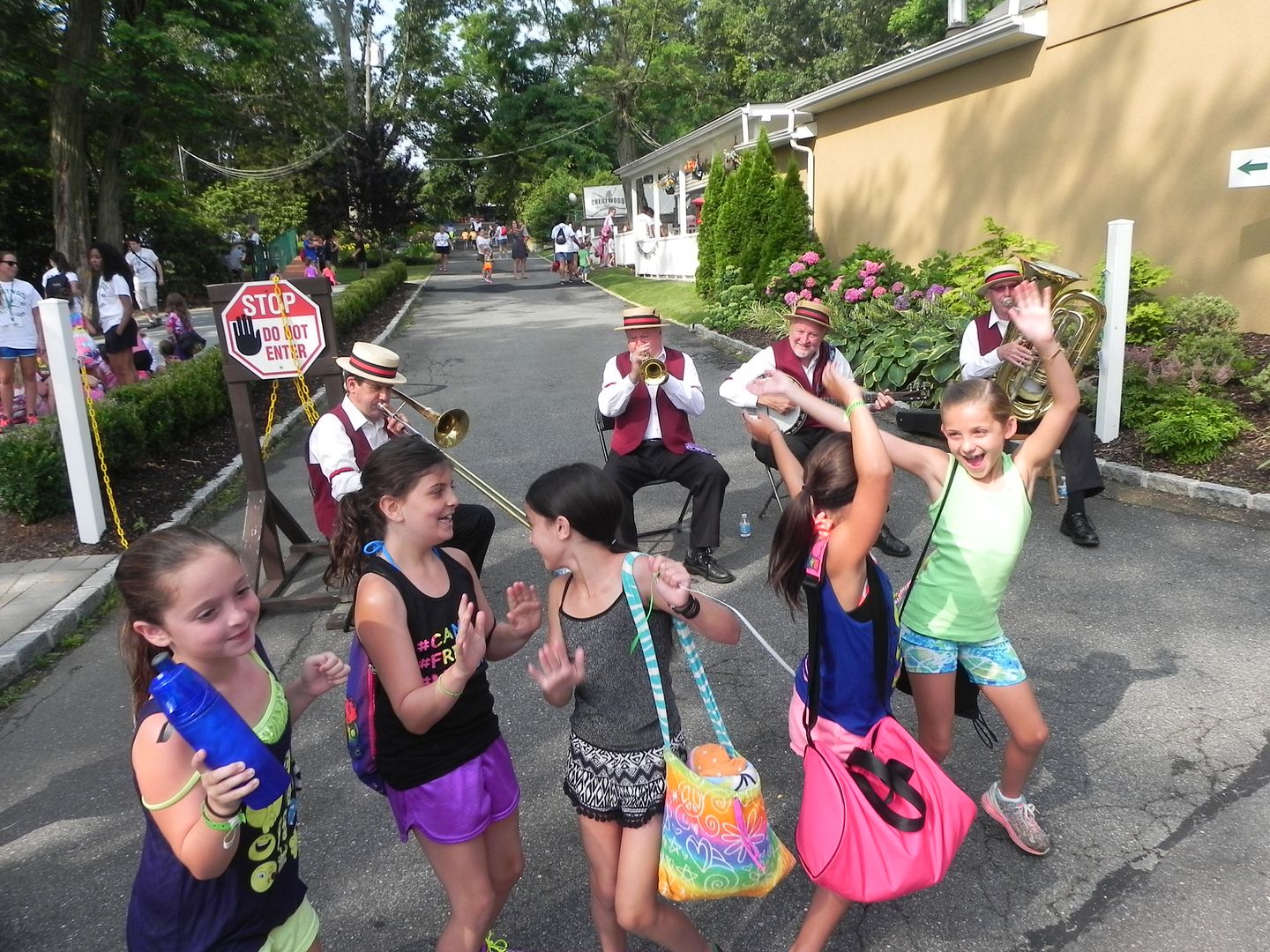 Crestwood Museum
Our Dome was transformed into a museum, which showcased over 60 years of rich history, memories, fun, and all the "pure joy" that Crestwood brings to people each and every summer.  For kindergarten and younger campers, museum activities included birthday crowns, "Keep up the cake", and "Catch the cake" activities.  As well as an introduction to Andrew's Magic Wand!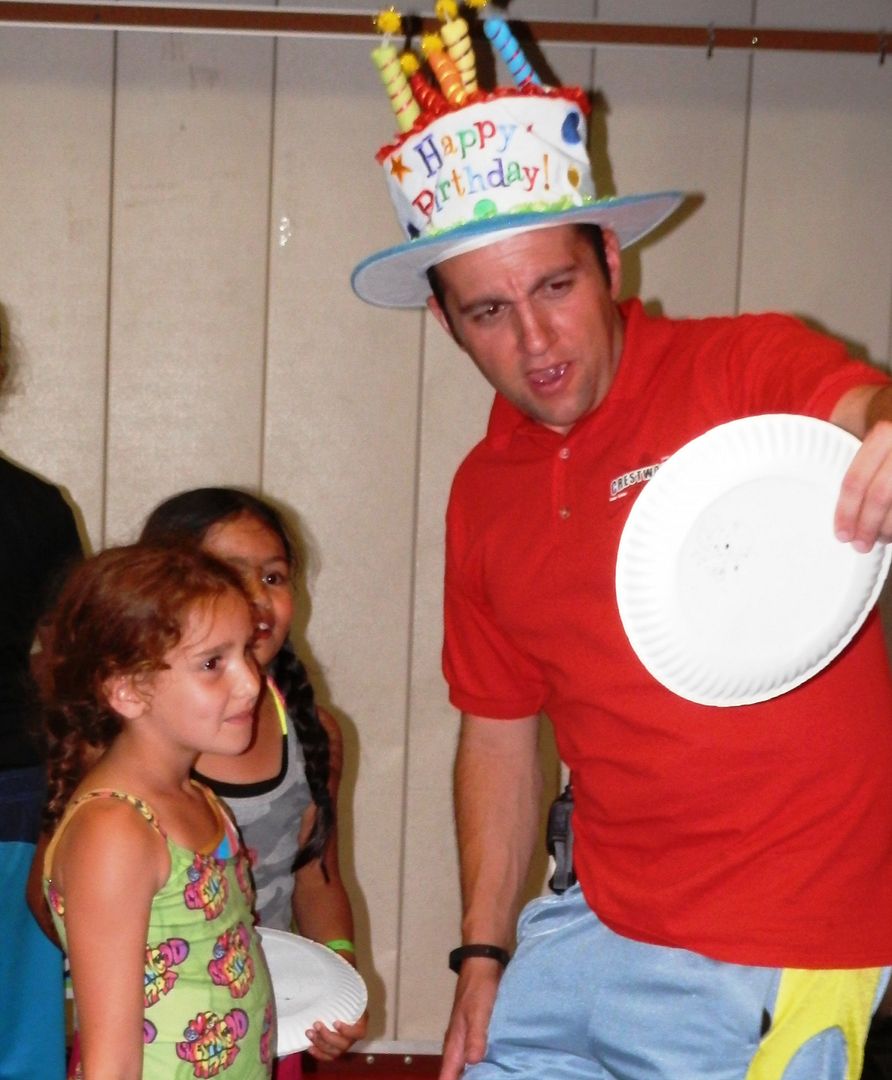 Our older campers enjoyed a picture scavenger hunt of the museum photos, signing of a huge 60th birthday card for Crestwood, and a Crestwood song sing-off during their time at the museum.  Campers were also given the challenge of drawing a cake on a plate, while the plate was on their head!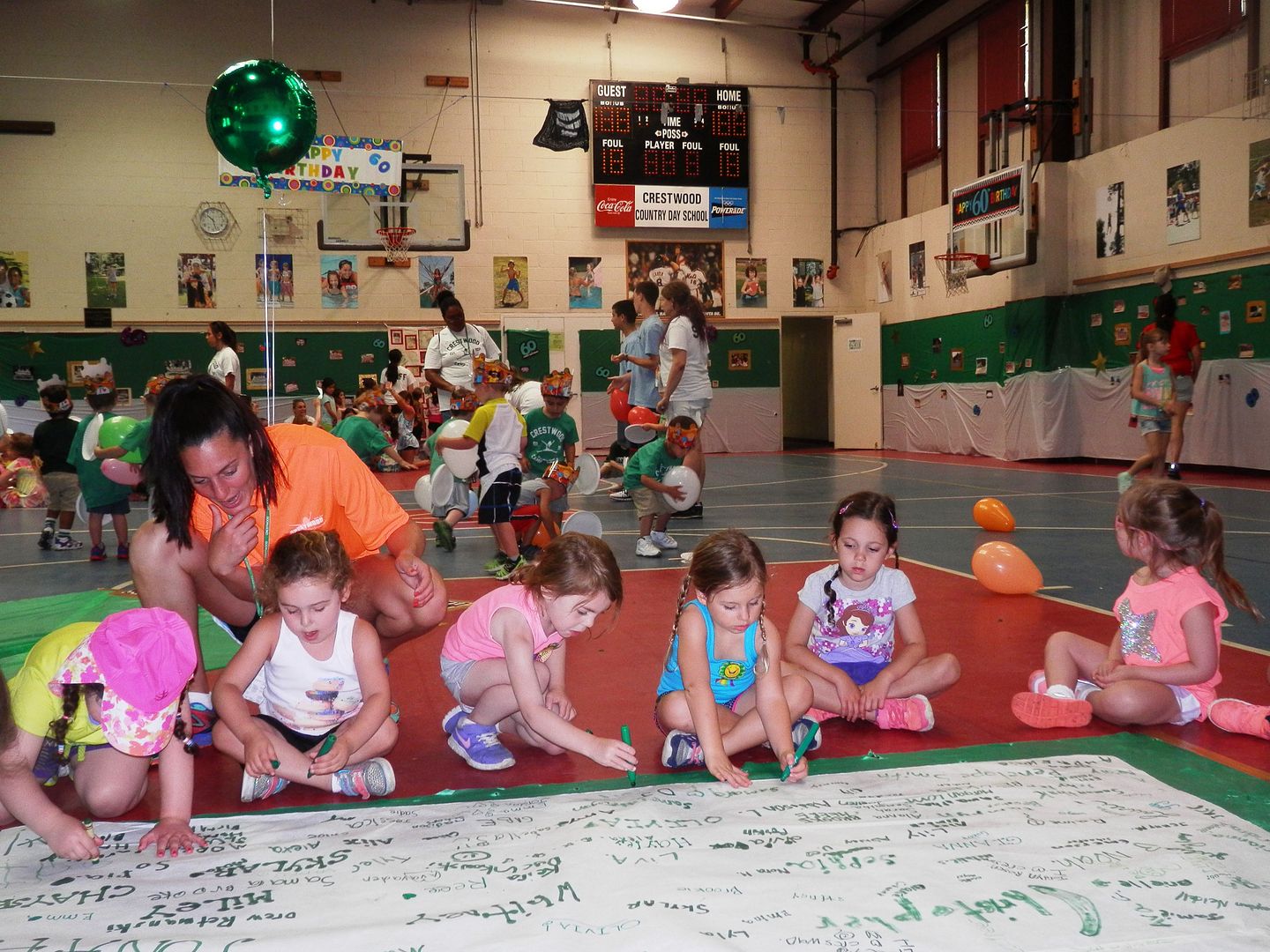 Rita's Ices
No birthday bash would be complete without a special treat.  Our campers and staff had the pleasure of being served Rita's Ices as their afternoon snack.  A special thank you to Rita's Ices of Farmingdale for cooling us down at the end of a busy birthday bash day.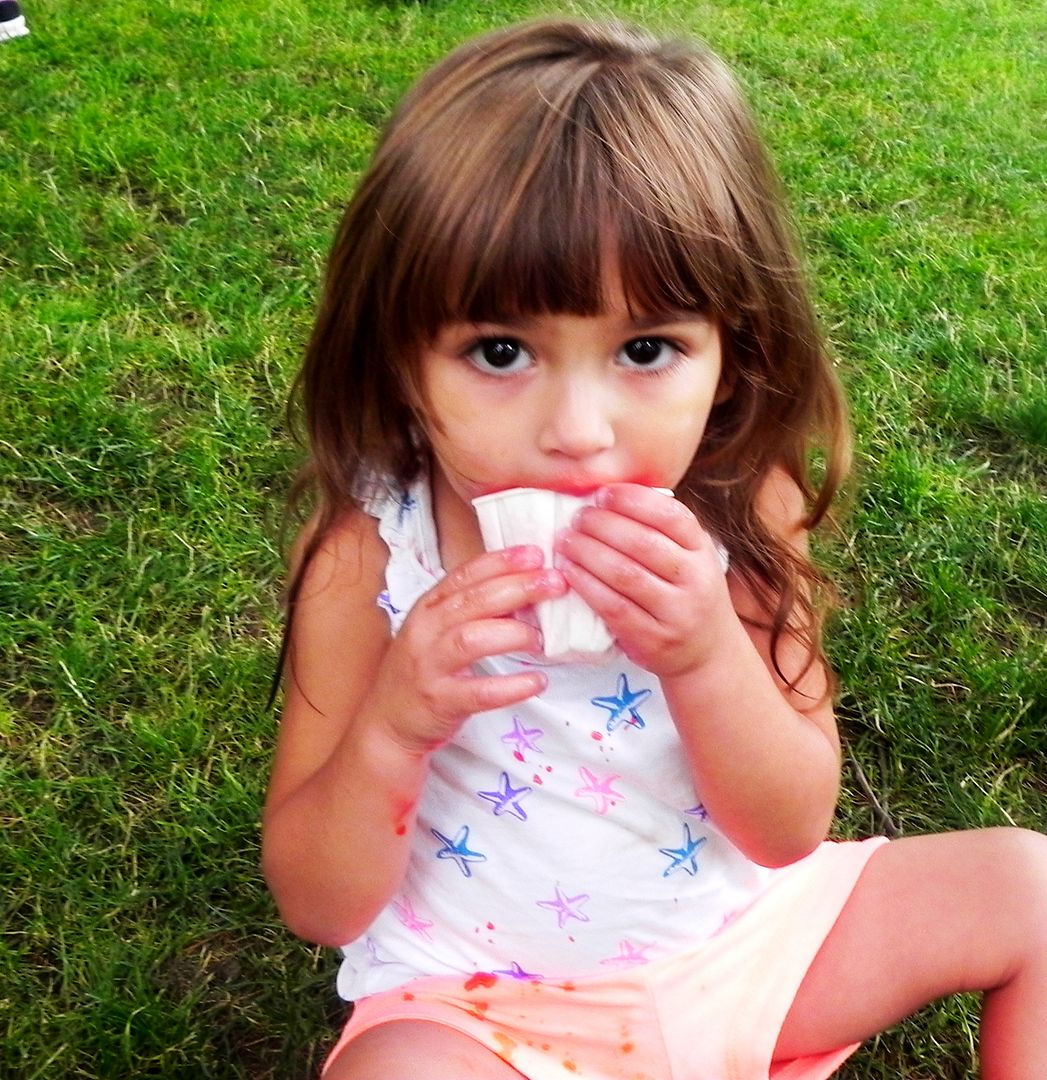 Warriors and Wings Handball Tournament
Always a week of excitement when the Wings and the Warriors take the field for their annual Handball Tournament.  Great job to all participants who gave their all and congratulations to our winners.
Group Dress Alike Day and Group Cheer Contest
Nothing says unity, camaraderie, and togetherness, like a day of dressing alike and cheering together.  This week all groups dressed like one another and participated in a cheer contest.  The cheer contest was judged on creativity and enthusiasm.  Congratulations to the Coyotes, A Kiowas, and C Chippewas who won the contest.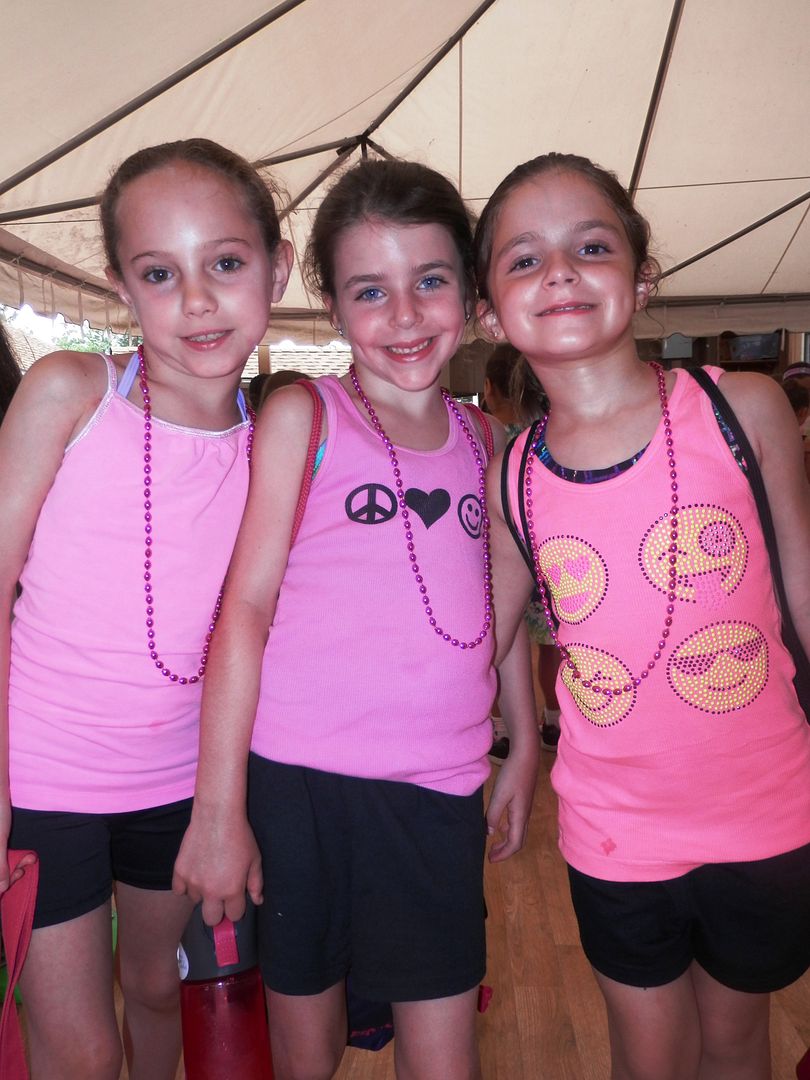 Pre-School Story Play
Crestwood's first ever story play took place this week on Friday July 10th.  Campers had the opportunity to watch the book, "The Rainbow Fish" come to life on the Crestwood stage.  The book was read to the campers by Andrew, our Special Events Director, while Papawnee and Shawnee counselors and groups leaders acted out the scenes on stage.  The book teaches about positive feelings and outcomes associated with sharing.  Campers even enjoyed hearing seven original songs written by Mr. Mike.  Special thank you to Mr. Mike, Arielle and Jared (from Drama), and all staff members who participated in the performance.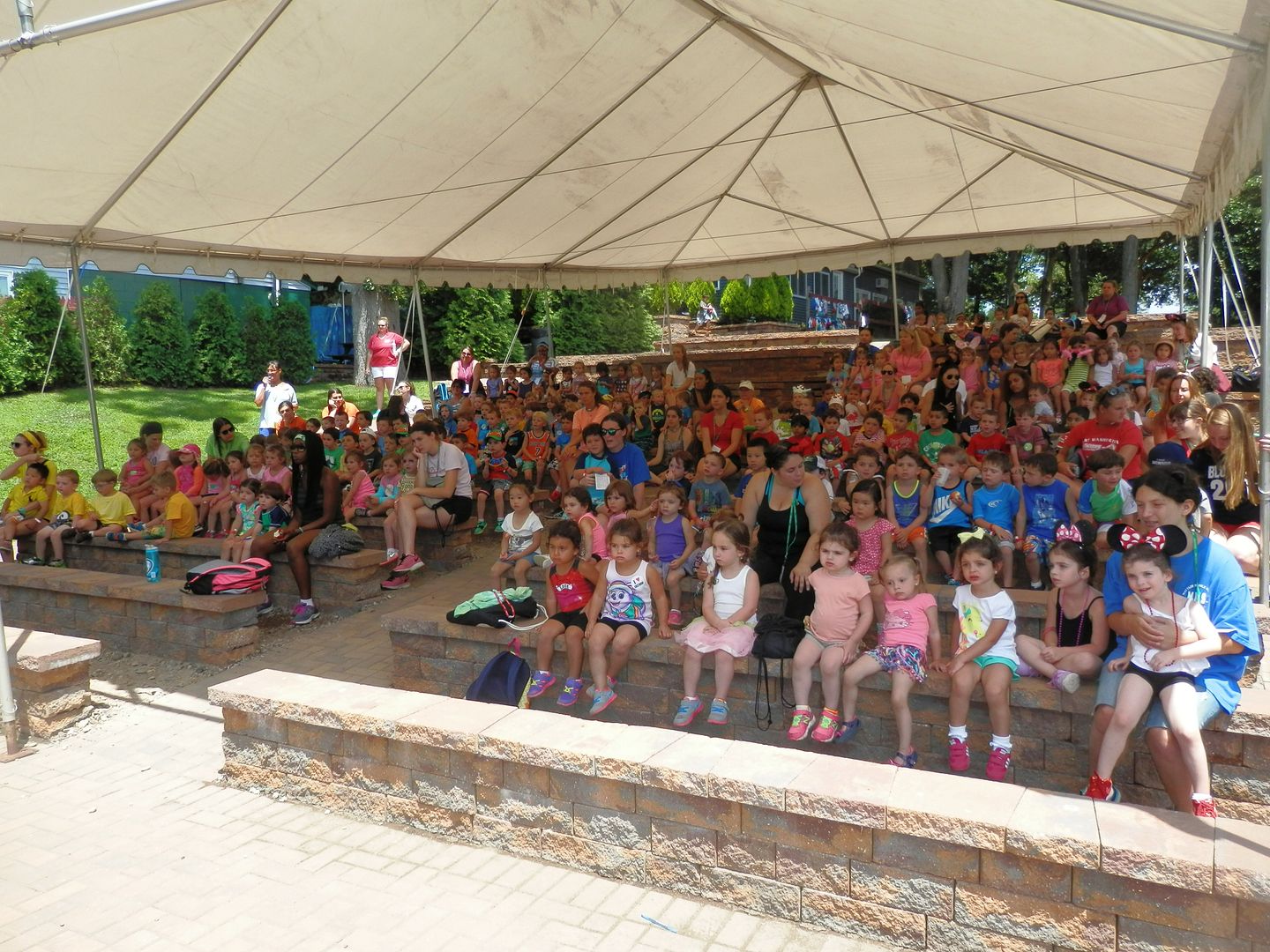 Game Show
Our week of Special Events concluded with the, "Brain Challenge" game show.  The event featured age appropriate questions and fun physical challenges for all campers Kindergarten and up.