Wacky Week
Empty Your Pockets Relay
            This week the Cherokees got together for a special event that brings nothing but smiles and fun.  During the Empty Your Pockets Relay, campers are asked to fill their bags with stuff they have at camp, and bring the bag to the event.  The leader of the event calls out an item one at a time.  One counselor of the group is elected to be the captain.  Campers are responsible for getting that item to their captain within the short amount of time that they are given.  The captain is responsible for holding up the item that is being called by the leader.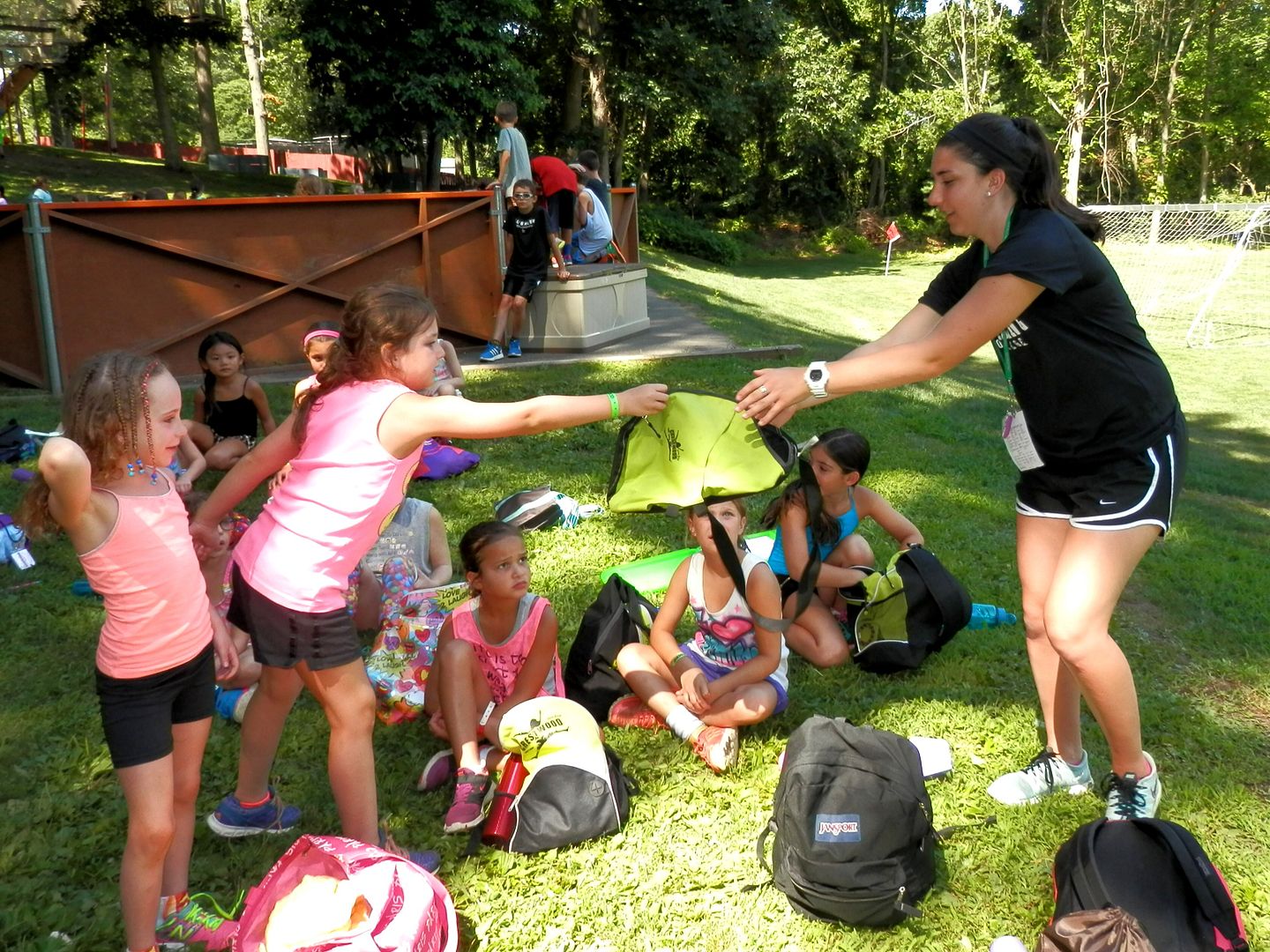 Tell a Joke Tuesday
This past Tuesday, all groups were provided with age appropriate jokes to fill the day with some extra laughs.  Counselors and campers were encouraged to share jokes and giggles with one another throughout the day.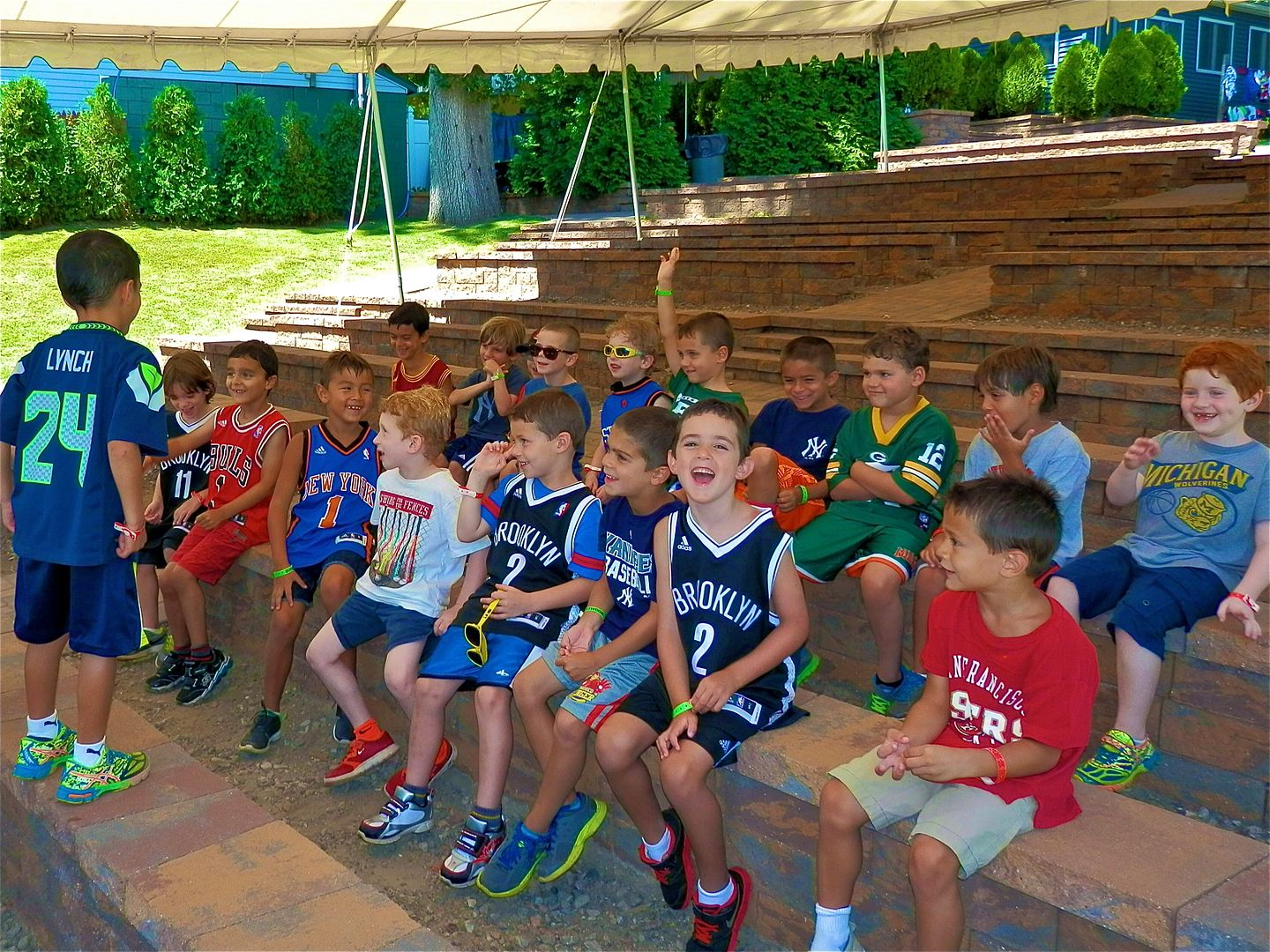 Silly Sock Day
On Wednesday July 22nd, there were plenty of feet covered by silly socks.  Crestwood campers and staff sure have plenty of silliness and spirit on this dress-up day.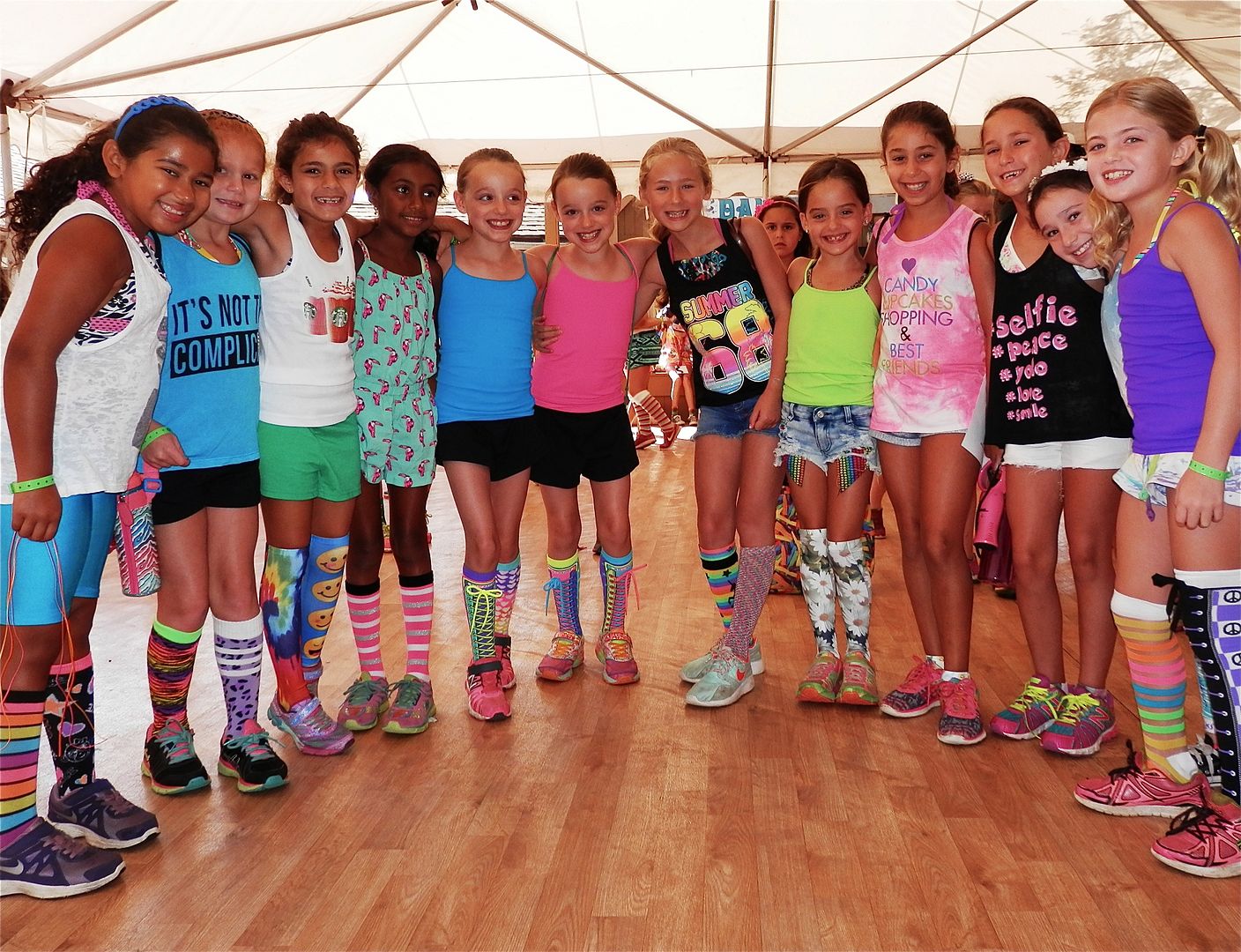 Islanders Fun Day
Along with silly socks this past Wednesday, there was a fun filled visit from the NY Islanders.  The day included plenty of bounce houses, a variety of ways to test one's hockey skills, some nice Islanders giveaways, and of course, the Islanders mascot Sparky, taking pictures with our campers and staff.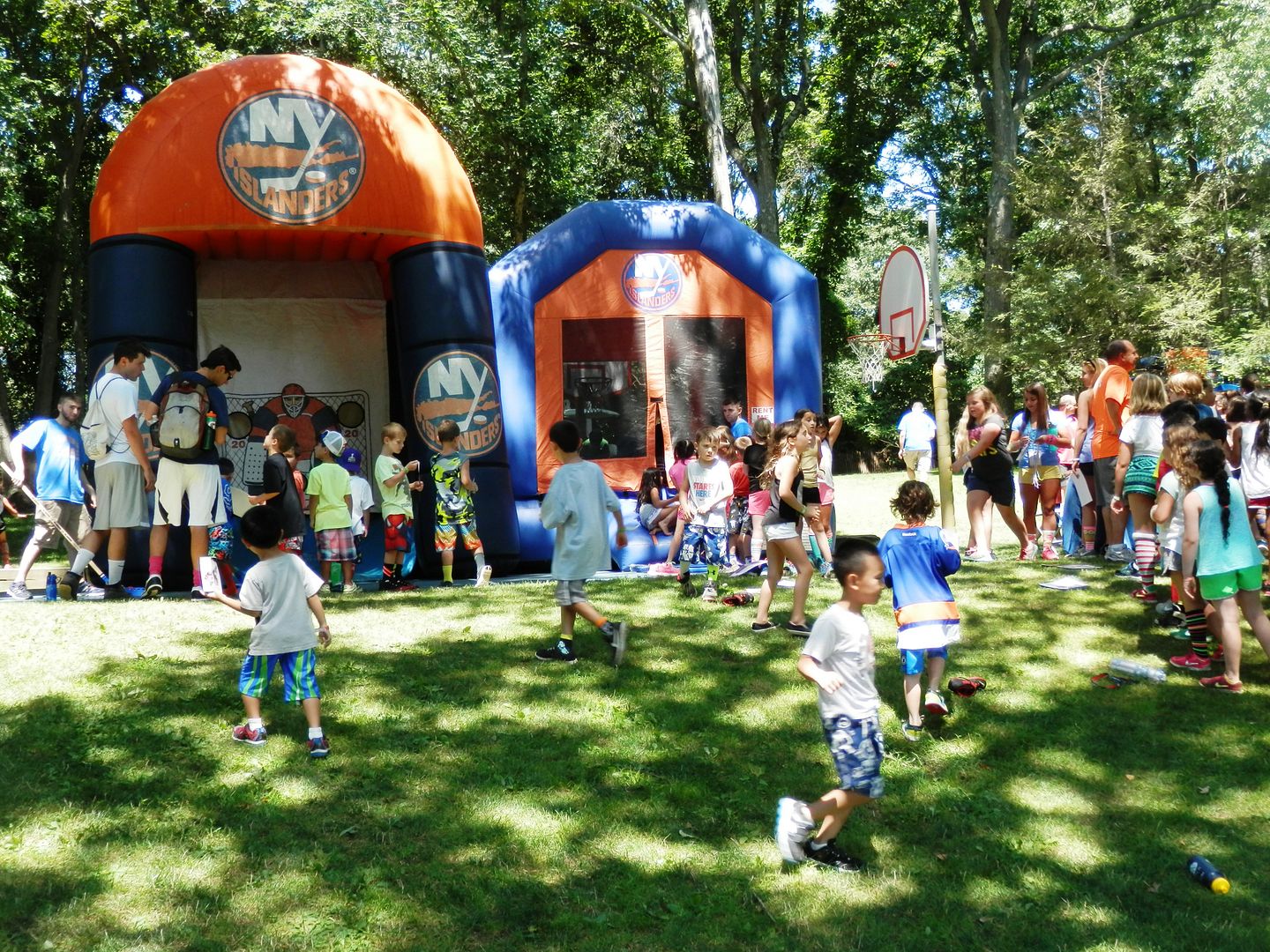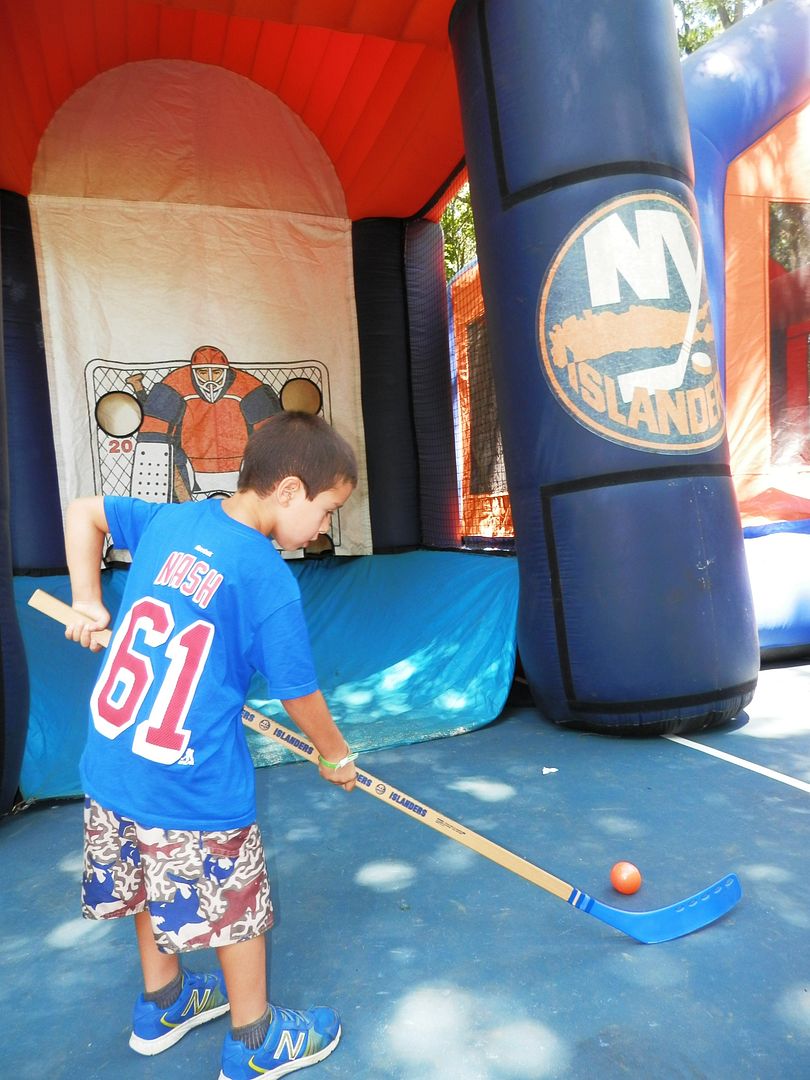 Braves Soccer
            This past Thursday the Braves got to show off some of their soccer skills, as they competed against one another in our Braves soccer tournament.  Braves soccer is always thrilling to watch.  Great job boys!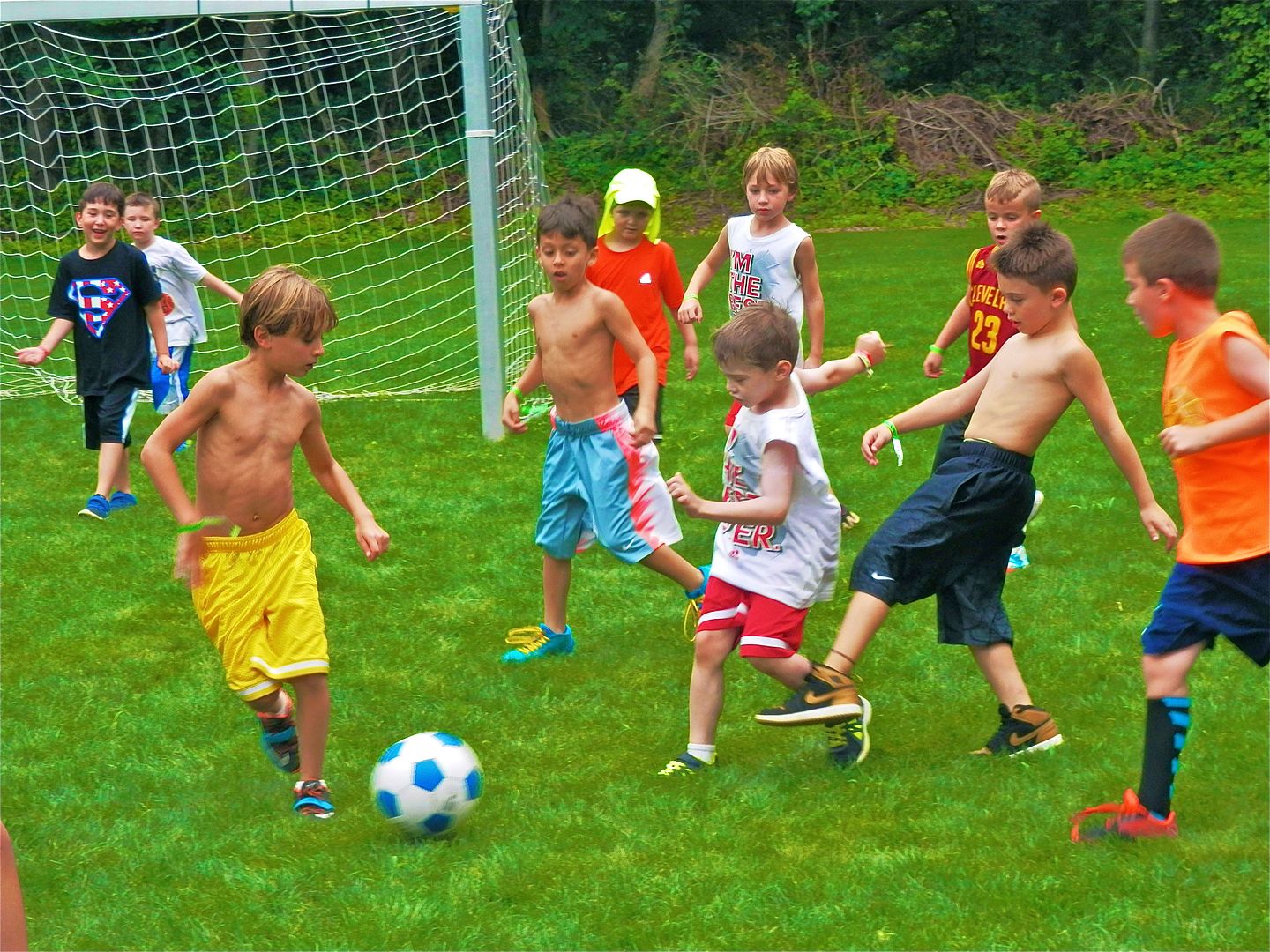 Pre-school & Kindergarten Inflatables
            Whenever the fans are running on Soccer 2, it's going to be a fun day of special events for our youngest campers.  This past Friday, all Shawnee, Papawnee, and mini campers had a whole field of inflatables all to themselves.  Bouncing, sliding, dancing, and smiling is just about all that can be seen during this event.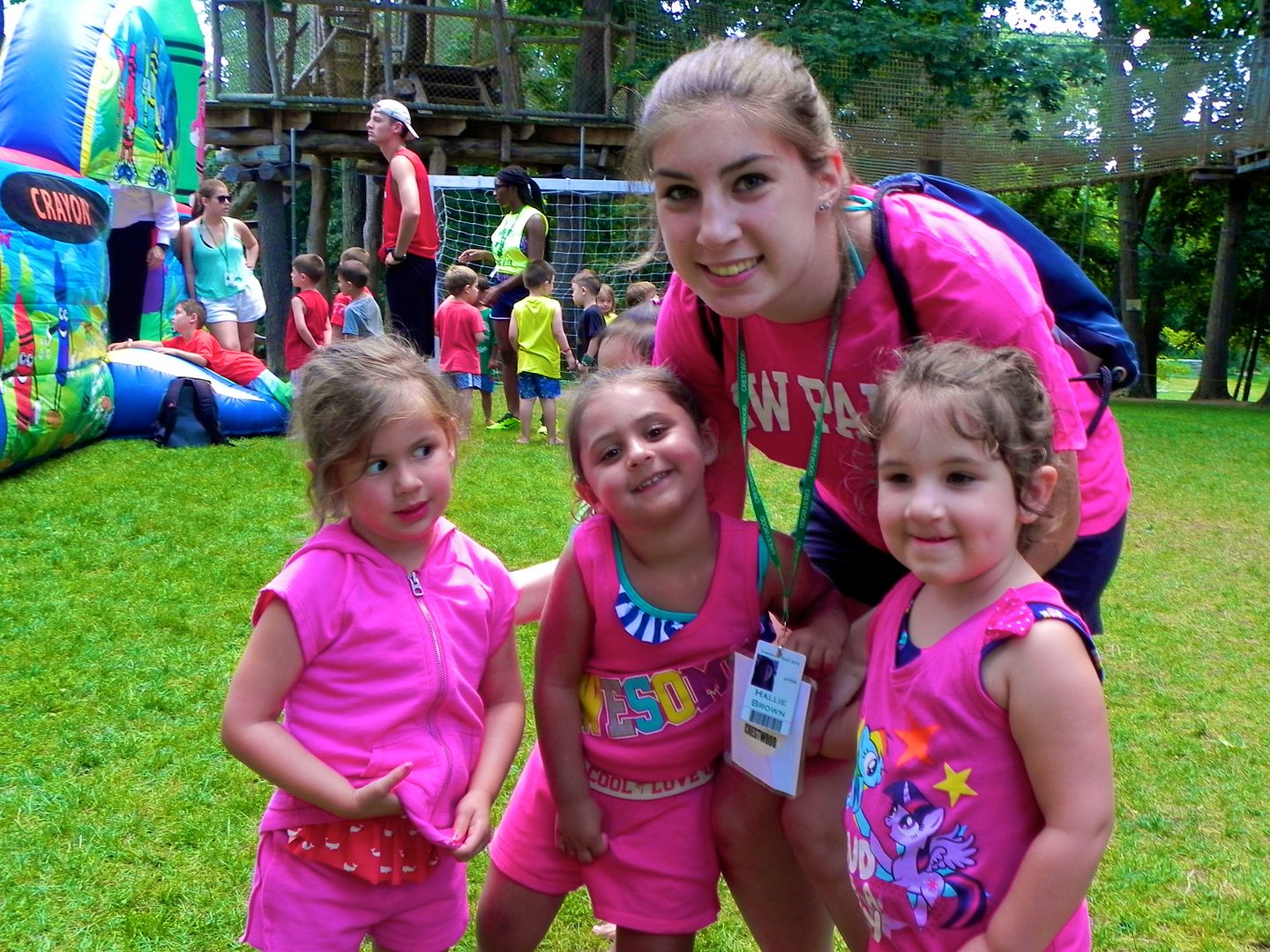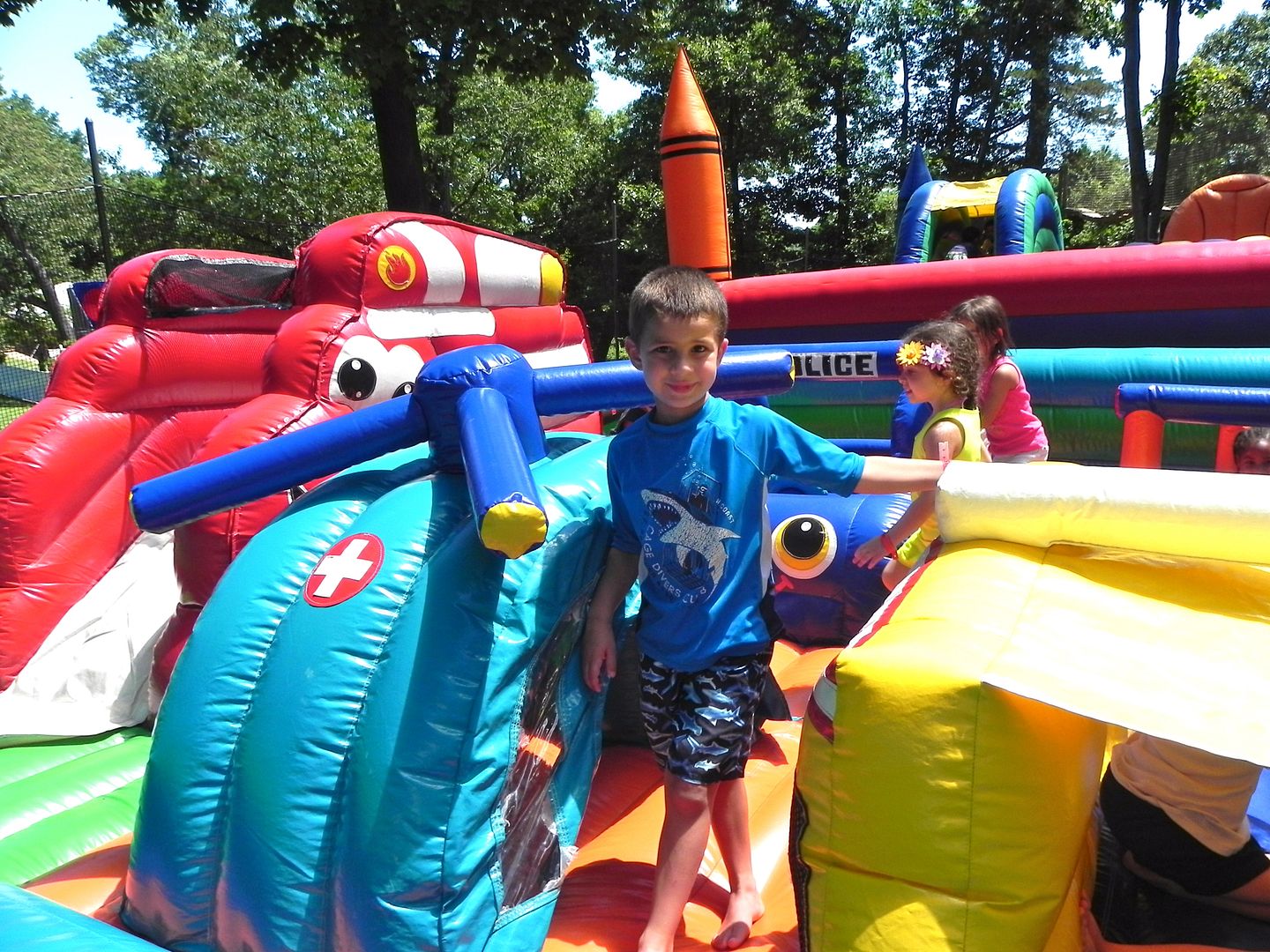 Silly Sand Castles & Cage Ball
During "Wacky Week", the Beach Volleyball courts were used for activities other than beach volleyball.  Our 2nd graders spent time in the sand building sandcastles.  Campers were building, digging, and having a blast building their castles.  Our 5th graders spent their time in the sand playing Cage Ball.  Cage Ball is a game of volleyball with a very large ball.  Cage Ball is an action packed game, where teams that want to be successful, will work together as much as possible.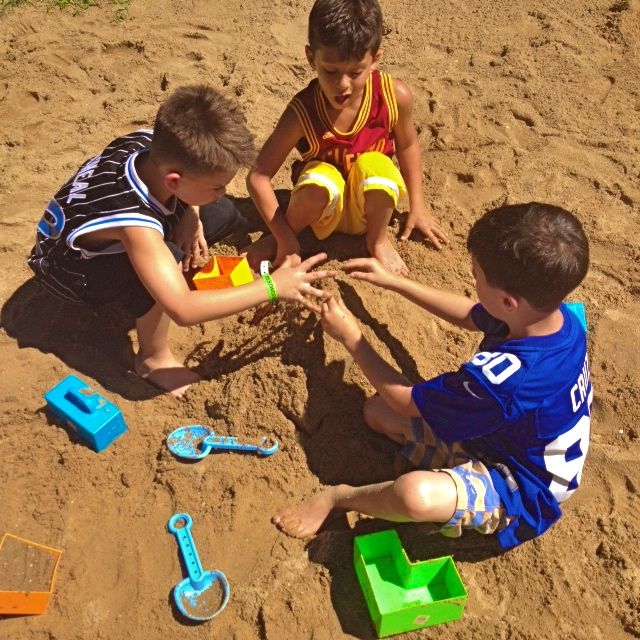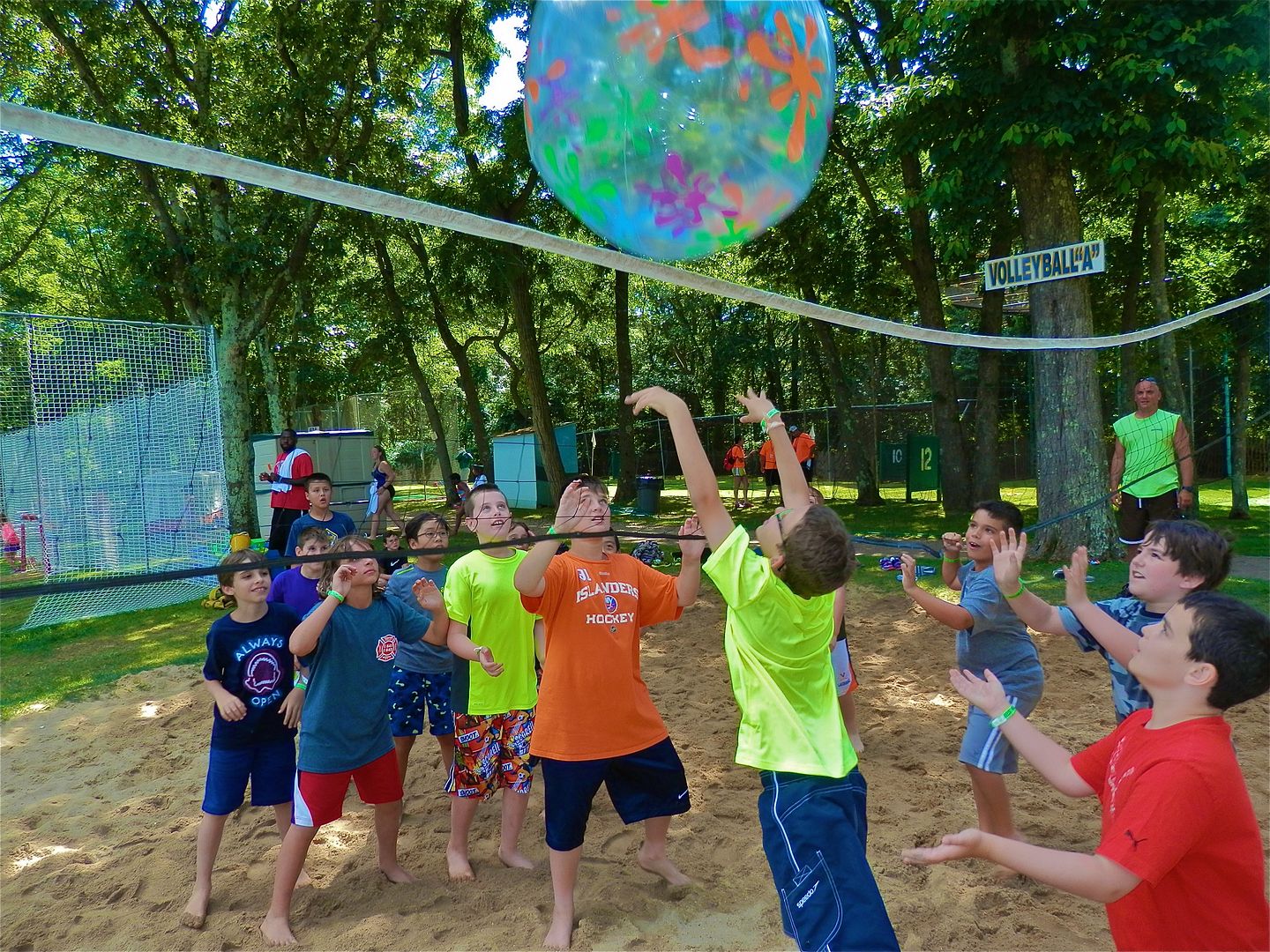 Crestwood Castle
            Speaking of castles, an add-on special event this week was the Crestwood Castle.  Prior to this past week, campers made catapults, using popsicle sticks, rubber bands, and a spoon.  This past week, campers used their catapults to launch marshmallows at the Crestwood Castle.  Campers received points for hitting the castle in different places, or even landing their marshmallow in the moat surrounding the castle.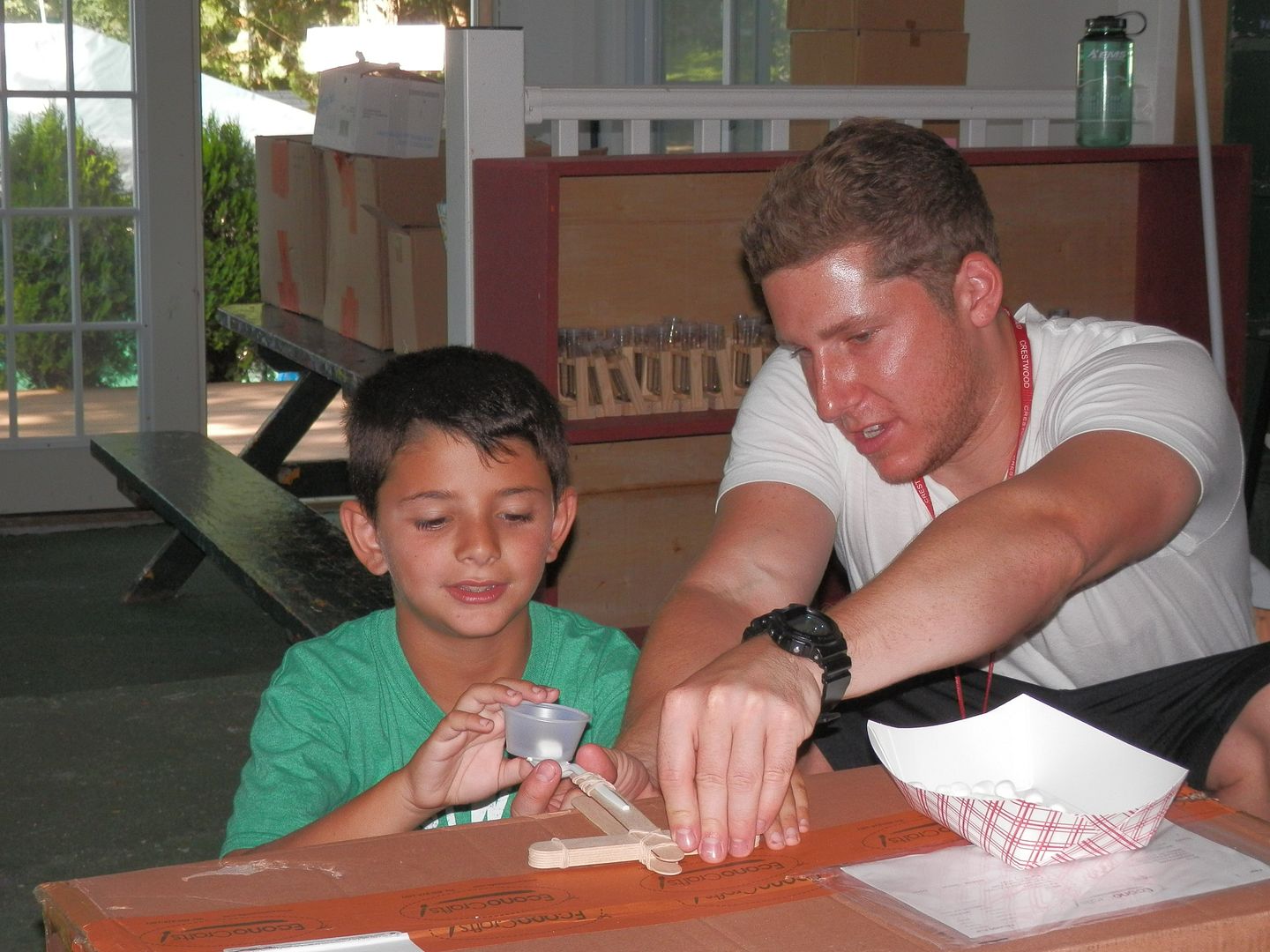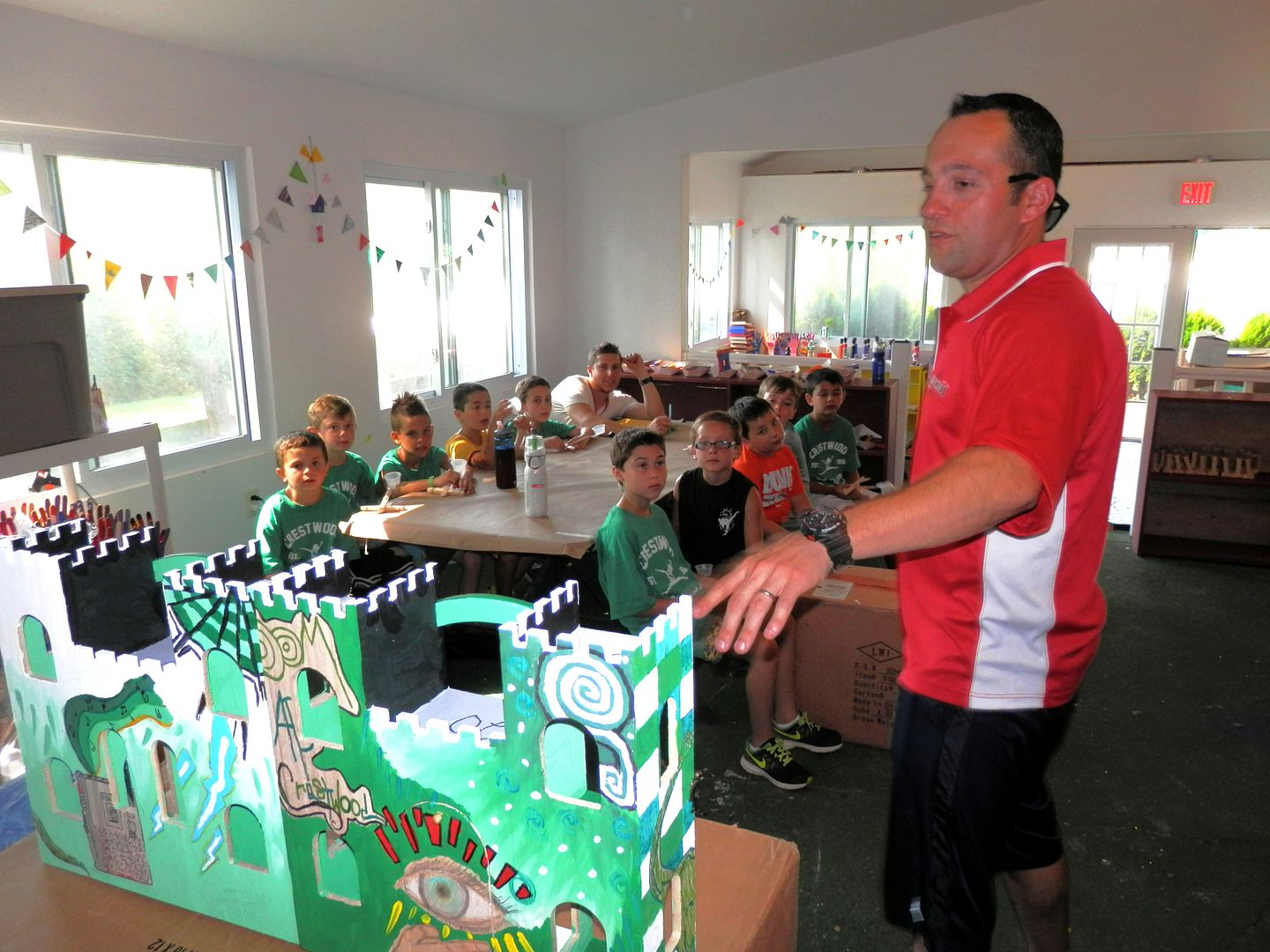 Crestling
            One of the most exciting and entertaining special events of the summer was the Crestling Show.  Crestling comes from combining the words Crestwood and wrestling.  During our show, counselors and group leaders stepped into the Crestling Ring to settle "funny feuds" that were going on around the camp.  These silly disagreements included, what is Crestwood's favorite cookout food, who is Crestwood's most talented cheerleader, Who is the King and Queen of athletics, and of course, which Super Hero, The Hulk or Batman, should be called upon to stop the Joker.