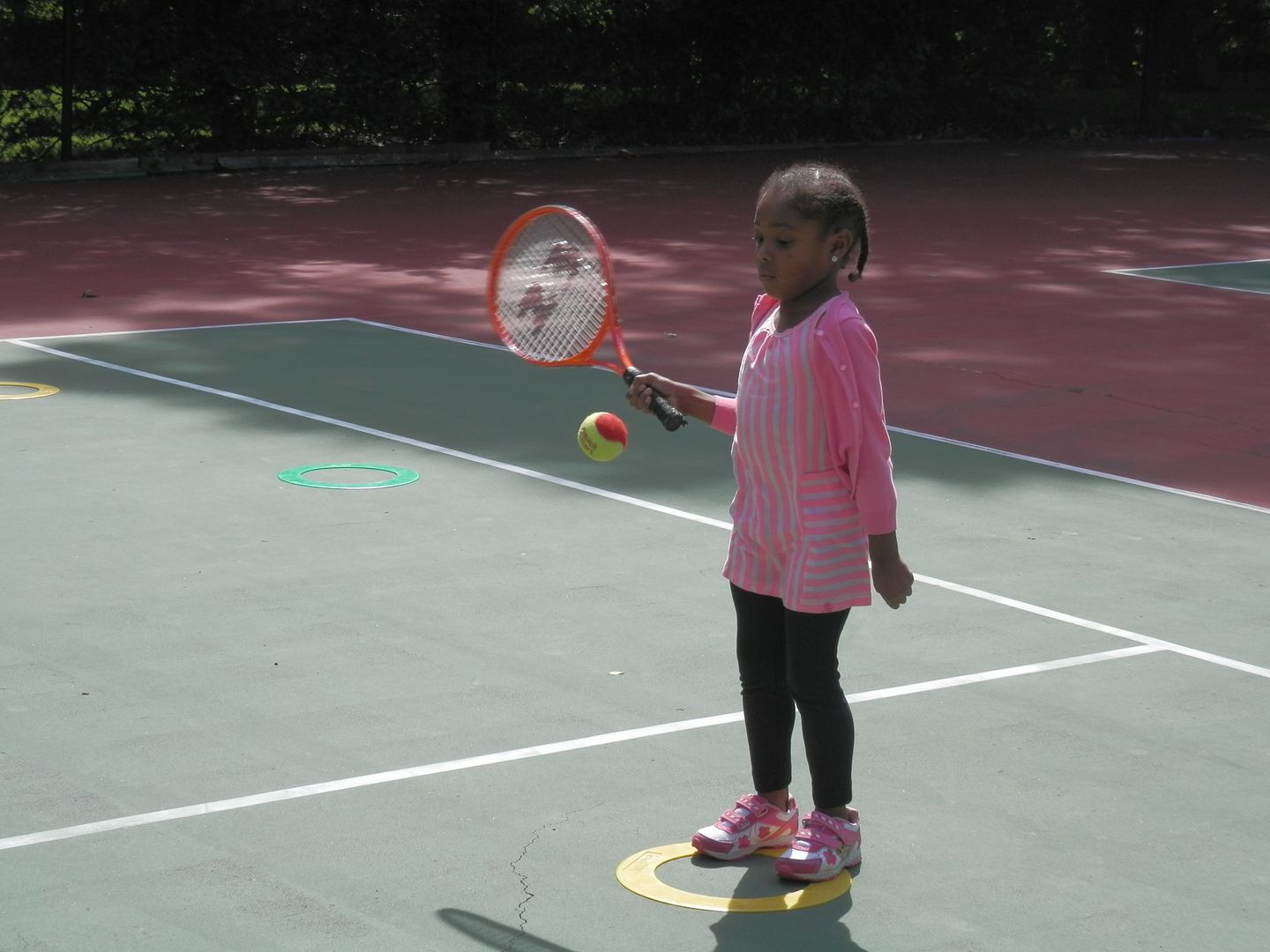 We have been very busy in physical education these past months. Your children are actively participating each and every day.

In the Toddler classes I begin by having the children run back and forth and stretch to warm up. We have been practicing hopping and jumping. They jump in and out of hula-hoops and practice hopping like bunnies on two feet. The toddlers have been busy kicking the ball and balancing on the riding toys and balance bikes. 

The Nursery class warms up just like the toddlers only I add skipping to their daily warm up. The children are beginning to learn sports skills. We are currently learning to play soccer. I am teaching them to dribble and stop the ball. Their favorite thing to do is kick the ball into the goal. We will begin basketball next month.

In the Pre-k classes, they warm up the same as the toddler and nursery students. I am continuing to teach the children the sports skills. At this level I add how to play an actual game of soccer. They are having a lot of fun doing this. We are finishing up soccer and will begin basketball next month. Some of the children have also begun to practice riding a two-wheeler.

Our kindergarten class began the year learning tennis. We practiced serving and using their backhand and forehand. They also learned the skills of soccer and how to play on the big field. Our kindergartners favorite activity is to ride the two-wheelers and the balance bikes. Almost all of our kindergartners are riding a two-wheeler. 

All of our classes get to enjoy running on the fields and playing on the tree house and playgrounds when the weather permits.

I am looking forward to a great year of teaching physical education to your children.