SUMMER 2014
OPTIONAL PULL-OUT CLUBS & CLINICS
New Lego Club, New Mid-Summer Musical, New Magazine Writers Club, New Chess Coach

In addition to the wide array of activities that campers enjoy every day, we have other "pull-out" clubs and clinics (listed below) for 1st-6th graders that can be incorporated into their day, allowing customization based on specific interests and special needs. These clubs and clinics are optional. Please note that children will enjoy many of these activities as part of their regular schedule in which case clubs are an opportunity to go more in depth in an activity.

Here is the list of clubs (both NEW and old) with some descriptions and how they are scheduled.  Grades listed are for the club only.  We VALUE individuality, creativity and independence. We like to see exisiting talents cultivated and to help campers discover new ones.


Sports Clubs - Run by our Athletic Director, Ken Korder, and staff of talented sports coaches.  Dates and times vary. (softball, basketball, soccer, lacrosse, hockey and football)
Tennis "Team" - Our Tennis Pros–Brad, Liz and Zhanna–are available for extra instruction and match play. Dates and times vary.
Swim Team - For those campers entering grades 2-6 who are advanced swimmers (Crestwood swim level intermediate 1 and above), we offer a fun opportunity to join our swim team. Crestwood's swim team, led by our swim coaches, practice during the regular camp day and has intra/intercamp meets throughout the summer.  Meets 9th period every day.
NEW Jr. Lego League - Great Neck Robotics Coach, Nicole Alexander, will lead this new Crestwood club. Nicole will present new lego building challenges to campers on a weekly basis.  Monday-Friday mornings for grades 1-4.  Campers will attend 2-3 periods per week to complete their group challenge.  You may remember Nicole who was once our Arts & Crafts Director.
Rocketry – Build and launch a rocket with Fine Arts Teacher Richard Diaz. Wednesday mornings for 3rd-6th grade.
Camp Musical – Directors Arielle and Emily will take on Peter Pa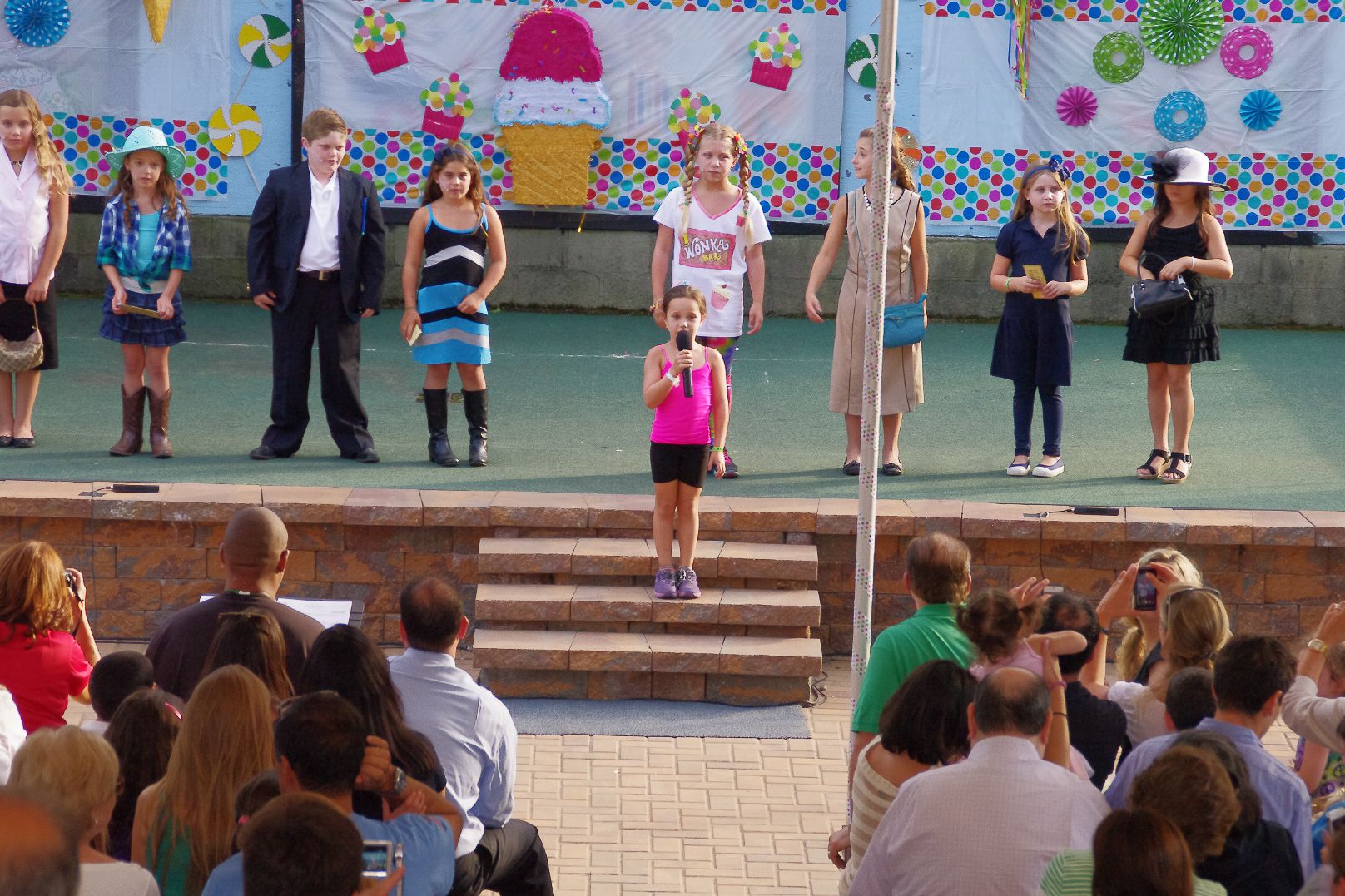 n for this summer's musical production. Auditions (everyone gets a part) begin during our first week and the show will take place week 7.  For grades 2-6.  Rehearsals are generally periods 7 & 8, a certain number of days per week based on the part.  NEW for this summer, a mid-summer show will be available for campers who cannot be in the full summer show (based on weeks attending).  The show will be during week 4.  Rehearsals for the mid-summer show will take place during ELECTIVE time so campers must make Drama their elective choice.
Crestwood Idol – Our professional vocal coach, Ramona, prepares interested singers for an end of the summer performance.  Rehearsals vary by date and time. Grades 2-6.
Fine Arts Clubs - Our artist in residence, Richard, provides opportunities for visual artistic expression.  Fine Arts is open all the time on a drop in basis with some limits to give all children equal opportunities. Grades 2-6. Closed Wednesday mornings for Rocketry.
NEW Crestwood Magazine - Campers will participate in a four session "club" during which they will be led through the process of gathering ideas, drafting, revising, editing and publishing articles, poems, interviews, or other selected genre, for "The Crestwood Heartbeat"-Crestwood Day Camp's first-ever digital magazine. Monday and Wednesday afternoons - children meet up to 4 times in a 2 weeks period.  Grades 1-6. We hope you enjoy our Sample Issue of the Crestwood Heartbeat Magazine. Click here to view.
Chess Club - We are proud to introduce our NEW chess coach, Milos Scekic (FIDE Master, International Master and FIDE Trainer) to our Crestwood summer families.  Milos is the founder of Long Island Chess Kids and makes chess fun for all ability levels.  Grades 1-6.  Meets Monday mornings.
Bike Club – Go out on our bike trail with new specialist Guiseppe.  Dates and times vary. Grades 1-6 based on riding ability.
Karate Club - Learn the basics of the ancient art of Kempo Karate, Jiu-Jitsu, and Kung Fu from the owner and staff of United Studios of Self Defense in Commack. Dates and times vary.  Grades 1-6
Dance Club – Bari Oziel owner of Port Washington's Dance Arts Centre leads our dance staff who teach all styles of dance.  This summer look out for our first ever "Crestwood Thinks You Can Dance" competition.  Dates and times vary. Grades 1-6 for the club.
Trapeze Show - Learn the tips of the trade - culminates with a circus / trapeze camper performance.  Dates and times vary.  Grades 2-6.
Guitar & Keyboard Club – Learn guitar or piano with Music Man Mike and Tim (2nd grade and older).  Dates and time vary.
Math & Reading - We can offer remediation pull-out clubs in Reading & Math for interested campers.  Dates and times vary. Grades 1-6.

As always, most of the activities at Crestwood are available for optional pull-out clubs i.e. Golf, Archery, Cheerleading, Nature, Gymnastics, Climbing Tower and more!

There is so much to do at Crestwood that for many campers these optional programs are not necessary.  We just want you to know that they are available.  It is our goal to meet the needs of every child.  In addition to you discussing any of these options with your child, our Group Leaders, Division Heads and Specialists will frequently recommend these options to your campers if they see an interest.  Campers can join or try most clubs during the course of the summer.