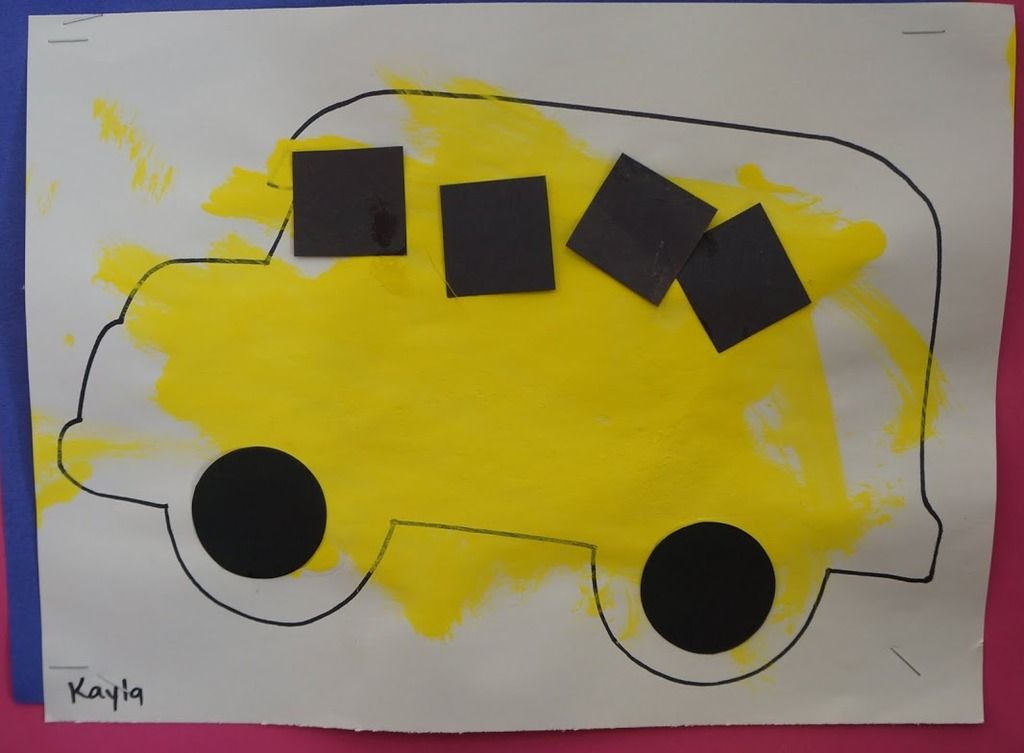 Dear Parents,

I wish to welcome everyone back to school and introduce myself to those of you new to our Crestwood family.  As your children's Art teacher I look forward to embarking on an adventurous year filled with new and fun learning experiences in our Art Studio.  We will be looking at pictures of artwork and reading stories, as one of my goals for your children is to challenge them to talk about what they see. In our art conversations I will be helping them to develop a visual vocabulary that will serve as a foundation for them as they continue onward in their education.  

Of course, I primarily want all of the children to learn to love art and have fun creating! Although all my lessons focus on specific objectives, I believe in allowing children to explore the different media they are exposed to and to give them positive feedback.   
 
This past month I have introduced the Toddler classes to painting and starting with the primary colors: red, blue and yellow. They have used sponge brushes, small paintbrushes and paint daubers.  I have also introduced them to gluing shapes on to paper and they have made collages, again focusing on the primary colors.  I showed them the color blue in three different shades and we talked about how one was light blue, one medium blue and another dark blue. The children used yellow paint on a school bus shape and then glued on the squares and circles for windows and wheels.  They are learning how to hold a paintbrush, how to place a paper shape on a dot of glue and that they need to put on a smock when we paint. Also, when we finished we need to clean our hands. I follow up all of our art classes with a story that reinforces what we have learned.
 
The Nursery, Pre-k and Kindergarten children looked at several works of art this month: "Starry Night" and "Starry Night on the Rhone River" by Vincent Van Gogh. They also looked at "The Creole Dancer" and "King's Sadness" by Henri Matisse. The Nursery children looked at the Empire State Building and the Pre-k and Kindergartners looked at the Eiffel Tower.

When looking at the Van Gogh works we talked about the night sky and the things that shine in it.  We talked about drawing fireworks and how to make spirals, a moon and stars.  The Nursery children used chalk on black paper in one class and then drew with glue, adding glitter in the next.  The Pre-k and Kindergarten students drew spirals, stars and fireworks with crayons and then painted over it with watercolors. When the children painted, I taught them to start with their lightest color first and how to clean their brushes when moving on to the next color.  I also talked to them about putting their brush in a container of water when they were done and to put their painting on the shelf to dry.  This way they start to learn good habits that make our class time go smoothly.  
 
We also looked at several works by Matisse and talked about how we can use our scissors to draw with.  I demonstrated how to cut out a shape with scissors and pointed out the negative shape that is left from the cut-out.  I talked about this as being an "inside" shape and an "outside" shape or "opposite shapes".  We talked about other opposites that the children knew. The Pre-k and K children used scissors to cut shapes and then used them to create a collage, while the Nursery children used shapes that had already been cut to make theirs.
 
We looked at some buildings this month: the Nursery children looked at the Empire State Building and the Pre-k and K looked at the Eiffel Tower. We used blocks to try and replicate each of the buildings and noticed how the bigger blocks were on the bottom and as the building got taller, the blocks we used were taller and thinner.  I showed them what would happen if we started with smaller blocks and put the big ones on top--the building would fall down! 

The Nursery children used rectangle shapes to make a building collage and also used the blocks to print it with paint.

The Pre-k drew the Eiffel Tower, then used crayons to add either a sun, or moon and stars.  I asked the children to think about whether it was daytime or nighttime in their picture and if it was sunny or rainy.  Then I gave them a choice to over-paint with either black or blue water paint.  

The Kindergartners used white pencils on black paper and drew the Eiffel Tower as well, then they drew over the tower with glue and added glitter.
 
In our afternoon classes, I have started the year by doing projects that reflect the change in seasons from summer into fall.  The Nursery afternoon classes painted a watercolor sky and added black paper shapes to create a 'twilight' picture; 
the Toddlers and Nursery children made apple trees and then a tree with torn paper leaves in different fall colors.
 
I am looking forward to exploring the Arts with your children this year.  I always find that I learn new things from them and that they make me a better teacher.
 
Click here to view more of the wonderful art work.
Regards,
 
Miss Eileen